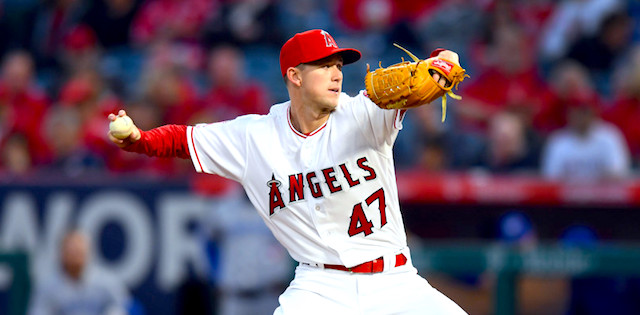 The LIMA (Low Investment Mound Aces) Plan is a long-standing draft strategy that was developed far before 2021 but it seems more applicable now than ever. FSWA Hall of Fame member Ron Shandler developed the strategy around the turn of the millennium due to the heavy emphasis on starting pitching in most drafts, leading him to zig where others zagged in order to gain an advantage.
2020 was a unique season on many accounts but the dearth of true aces is the continuation of a trend that has seen high-end starters go earlier and earlier on draft day. Even among the top-20 SP selected, there are few safe bets. Those who invested in Justin Verlander, Mike Clevinger, Stephen Strasburg, Chris Paddack, or Patrick Corbin were burned badly. Meanwhile, Dylan Bundy, Sandy Alcantara, Kevin Gausman, and others were selected outside the top 200 picks or cost $1 in auctions and brought a huge return on investment.
If you plan to attack offense early and avoid paying the steep cost for a handful of aces that all come with question marks, you're in the right place. I'll start by explaining the LIMA Plan in detail and then identify some of the top starting pitchers to target on draft day.
Featured Promo: Want a free RotoBaller Premium Pass? Check out these sports betting promo offers from the top sportsbooks! All new sign-ups get a free bonus offer on their first deposit, and a free year of RotoBaller's Premium Pass for all sports ($450 value)!
Sign Up Now!
Basic Tenets of the LIMA Plan
Use the majority of your budget or early draft picks on hitters, limiting exposure to overvalued pitching.
Spend $60 or less on pitching in auction leagues, $30 or less on saves
Wait until Round 10 or later in snake drafts to grab a first or second starter.
Focus on underlying skills rather than ratios, especially devaluing last year's small-sample outcomes.
Target rotation arms that have a relatively high floor.
Aim for pitchers with a high K-rate, ideally 25% or higher.
Look for a K-BB of 2.5 or better.
Avoid high HR rates.
Limit total innings pitched as much as possible.
As Ron Shandler puts it, "invest in skill and let the roles fall where they may. In the long run, better skills should translate into more innings, wins, and saves." This is especially true for relievers, which we'll tackle in a separate article.
With the steadily-increasing reliance on bullpen arms by Major League clubs, the shallow pool of reliable starting pitchers continues to dwindle. As Michael Grennell pointed out in his excellent piece advising roto leagues to finally abandon Wins and Quality Saves, the randomness of those categories makes it nearly impossible to predict and foolish to chase on draft day. It only makes sense to focus on strikeouts, walks, and controllable factors instead.
Depending on your league's settings, you should also try to limit the number of total innings pitched to meet the minimum requirement. This could forsake some wins and strikeouts but higher-skilled players can make up for this deficit as opposed to the dreaded innings-eaters who do little for your team's chances of winning.
One drawback to this strategy might be that with the advent of Statcast and the abundance of information available, it's harder to find a starter who meets those requirements at a low investment. This is especially the case for those in leagues that can be considered high-stakes or highly competitive due to knowledgeable league mates. After all, you are a RotoBaller reader so you only play against the best competition, right?
Joe Musgrove would have made a great candidate for this list but he's been hyped all offseason as a great sleeper pick and the trade to San Diego put him further in the spotlight, thereby thrusting his ADP into the low 100s. The same applies to pitchers like Pablo Lopez and Tyler Mahle who were mostly unknown a year ago and now are drafted at the SP3 tier in 12-team leagues.
Instead, we will focus on starters available beyond the top 200 based on recent ADP in NFBC leagues as of January 28, 2021. Each has his own particular wart which makes him a value pick rather than a reliable starter, but any combination of these pitchers could result in a satisfactory finish across the main roto categories while leaving you free to dominate hitting.
The first of these pitchers likely to be drafted, Heaney has a recent ADP of 210 in NFBC leagues. It seems like ancient history when we were in the hype phase of him being a top-10 draft pick and top pitching prospect for the Marlins in 2014. Since his UCL injury in 2017, it has been an accomplishment for him just to stay on the field after multiple IL stints for elbow inflammation. As it turns out, the short schedule was just what he needed as it technically qualifies as his first-ever "full" season without injury.
Heaney tied a whole slew of mound aces with 12 games started and was 27th in innings pitched. That led to 70 strikeouts, 11th-most in the majors. His .246 BAA is supported by a .250 xBA and his typically low walk rate helped him to a 1.23 WHIP. Combining the second half of 2019 and the entirety of 2020, Heaney has a 20.9% K-BB%. Although he hasn't kept an ERA under 4.00 since 2015, his first year with the Angels, the LIMA Plan doesn't make that a high priority as long as he keeps it respectable. He'll maintain good-enough ratios, rack up Ks, and should have a shot at double-digit wins for the first time if he continues his run of good health.
A few spots later, the first Orioles pitcher makes an appearance. Means could loosely be considered the ace of this staff and with good reason. The 6'3", 230-lb lefty relies on a high-spin fastball over half the time and held hitters to a .155 BAA with a .129 xBA in 2020. He doesn't have another plus-plus pitch but he did generate at least 20% Whiff rate on all four pitches. He got stronger as the season went on,  posting a 2.48 ERA, 0.83 WHIP, and 31:4 K:BB in five September starts.
Means does violate one of the tenets of LIMA which is to avoid high HR rates among pitchers. He gave up 12 long balls in 10 starts last year and 23 in 27 starts the previous year. Camden Yards does him no favors either, as it had the highest HR Park Factor for right-handed batters in 2019 before dipping closer to league average in the abbreviated 2020 season. You'll also have to buoy your staff with wins elsewhere, for obvious reasons. That said, Means is still a solid value pick that can deliver a strikeout per inning and solid ratios after the 200th overall selection. ATC projections have him posting the 12th-lowest walk rate among starting pitchers at 2.19 BB/9.
I never miss a chance to profess my adoration for Canning and his breakout potential but this is the perfect space for it. Canning has a four-pitch mix that he's tweaked a bit to include the curveball more after experiencing less success with the slider in 2020. He won't dominate with elite velocity but can keep hitters off balance, if he manages to get ahead in counts more often. He's got a solid 2.87 K-BB rate over his first two seasons, doesn't get decimated by the long ball, and is rarely prone to disastrous starts.
It should be noted that he's recently experienced elbow issues similar to his teammate Heaney in the past. Just weeks before the 2020 season, it appeared he may require surgery and miss the year. Instead, he opted for platelet-rich plasma injections much like teammate Shohei Ohtani. He managed to make 11 starts and avoid the IL, which is certainly encouraging. What isn't so encouraging is his recent injury history and the specter of his elbow imploding during the season. This is a tangible risk with several other high-profile starters such as Dinelson Lamet and Blake Snell (sorry Padres fans) too. While Canning doesn't have the K upside of those pitchers, he will cost far less on draft day.
Eovaldi has his own checkered injury past, missing all of 2017 due to Tommy John surgery and landing on the injured list each of the past three seasons. That makes him a discount pitcher available in Round 16 on average in 15-team NFBC drafts. He did manage to rack up 48 1/3 innings last season on his way to a 3.72 ERA backed by a 3.45 SIERA and 1.20 WHIP. He hasn't lost anything off his blazing four-seamer either, averaging 97.3 MPH - approximately the same as his 2015 velocity.
Eovaldi's heat hasn't always translated into whiffs but his developing curveball is beginning to do just that. He's also generating more swings and misses on his cutter and splitter and will focus on those now that he's abandoned his sinker and slider completely.
Eovaldi has raised his K% for five straight seasons and could continue to rise above the league average based on last year's 26.2% mark. His main weakness has become his sudden propensity to give up home runs. Maybe we can hope that he'll see downward regression in his HR/FB rate that has jumped over 20% the last two seasons. Without the worry of a high innings count based on the principles of LIMA, Eovaldi is an ideal draft target.
The move to Dunning from Lance Lynn might indicate a rebuild is in order for the Rangers but it should also signify how highly the franchise values Dunning, having received only one other prospect, Avery Weems, in the deal. After missing 2019 with TJS, Dunning was solid in his Major League debut. He posted a 3.97 ERA, 1.12 WHIP, and a 24.6% K%. As can be said about most young pitchers, cutting down on walks will be priority number one going forward.
Dunning has a great arsenal of pitches totaling five that he mixes and matches to limit hard contact. While this stat can vary among sites, Statcast has him listed at a 32.6% hard-hit rate. Much like Griffin Canning, Dunning is a former collegiate star who should parlay a high floor into tremendous value at his low ADP.
I'd love to recommend Drew Smyly more staunchly based on his superb 30% K% last year but it goes without saying that his chances of staying healthy as a starter aren't the best. I do believe this makes him a great low-cost trade target in dynasty leagues, however, and went into detail on why I like Smyly this year.
Smyly checks the boxes as far as control, with a 3.57 K-BB since moving to the National League at the 2019 trade deadline. The Braves signed him to solidify the middle of their young rotation alongside Charlie Morton and provide another left-handed arm to join Max Fried. Smyly is a high-risk, high-reward pick whose value depends more on health than skill.
The overlooked man in Miami's rotation, Hernandez doesn't have the toolsy sex appeal of Sixto Sanchez but he is actually projected to strikeout more batters while posting a lower WHIP.
| | | | | | | | | | | | |
| --- | --- | --- | --- | --- | --- | --- | --- | --- | --- | --- | --- |
| Name | W | ERA | IP | HR | SO | BB | WHIP | K/9 | BB/9 | FIP | ADP |
| E. Hernandez | 7 | 4.42 | 134 | 24 | 142 | 42 | 1.24 | 9.51 | 2.82 | 4.4 | 244.7 |
| S. Sanchez | 10 | 3.87 | 148 | 17 | 130 | 43 | 1.27 | 7.9 | 2.61 | 3.82 | 131.6 |
Hernandez obviously doesn't have the ceiling of Sanchez or perhaps the floor of Sandy Alcantara or Pablo Lopez but he's not too far off in either case. Where he is way off compared to those Marlins is ADP. Sanchez is being drafted 44th, Lopez 46th, and Alcantara 50th at pitcher in NFBC leagues. By contrast, Hernandez is 92nd. Among starters who tossed at least 20 innings in 2020, Hernandez had the eighth-best K-BB% at 27.4%. (FWIW, Drew Smyly was seventh.) What he lacks in pure stuff, he makes up for with elite control and that's a skill worth securing.
Although Casey Mize is more highly-regarded, Skubal acquitted himself slightly better in his Major League debut. Mize went winless in seven starts, posting an ERA of around seven while striking out fewer than 20% of batters. Skubal didn't do a great deal better but he struck out over a batter per inning and at least notched one victory. Skubal also finished with a .222 xBA and .462 xSLG compared to .294 xBA and .551 xSLG for Mize. These numbers are also a bit skewed due to small sample. Take one blowup start against the Cardinals away and Skubal finishes with a 4.20 ERA instead of 5.63.
There's no doubting the talent - he was a consensus top-100 prospect last year for a reason.  With an ADP of 314 overall, it's worth sacrificing a little ERA in exchange for whiffs.
Tarik Skubal went to the slider to notch his first career strikeout. pic.twitter.com/vSt1rNw52G

— MLB Pipeline (@MLBPipeline) August 19, 2020
First Joe Musgrove, now Jameson Taillon. By Opening Day, Brubaker could work his way up to the SP1 slot for Pittsburgh. Let's hope the fire sale doesn't continue (how can a team that's already worst in the NL have a fire sale anyway?) but regardless, Brubaker seems set in the rotation. Upon getting the call last year to start, he was solid until a seven-run outburst by the White Sox wrecked his ratios. He didn't blow batters away but did manage a 23.4% K% while maintaining a league-average walk rate. Brubaker might not take a big leap forward so he simply profiles as a safe last-round pick who can accumulate strikeouts despite his ground-ball tendencies.
Download Our Free News & Alerts Mobile App
Like what you see? Download our updated fantasy baseball app for
iPhone
and
Android
with 24x7 player news, injury alerts, sleepers, prospects & more. All free!
More Fantasy Baseball Sleepers