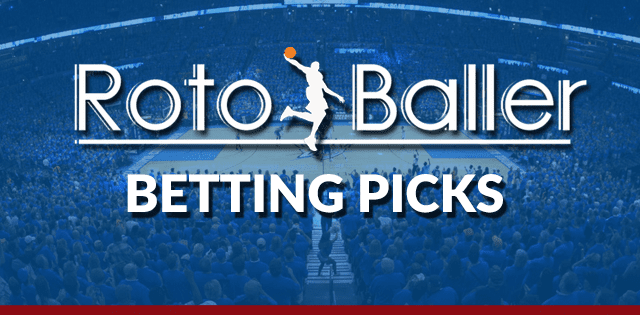 Today, we sadly wrap with the second day of the Sweet 16 as the final eight teams get set. We are getting closer to the Final Four and crowning a champion but there is still so much left to be decided. It is always a bit of a letdown after the first weekend of the tournament but any March Madness basketball is better than no March Madness basketball.
With four games on the slate, the night starts with the first-seeded Alabama Crimson Tide taking on the fifth-seeded San Diego State Aztecs out of the Mountain West. San Diego State looks to make their first ever Elite Eight. About 45 minutes after that game tips off, we'll get to see Houstons Marcus Sasser and Miamis Isaiah Wong battle it out for their spot in the final eight. The 15th-seeded Princeton Tigers will see if their magical shoe still fits when they take on the Creighton Blue Jays. We say farewell to the Sweet 16 as the Texas Longhorns and Xavier Musketeers tip off in the rounds final game.
In this article, you can find some of my favorite picks for the last four games of the Sweet 16 on Friday, March 24th, 2023. You can access all of our latest sports betting promos, and sign up for a sportsbook here. Find me on Twitter @Jwiesel13.
Editor's Note: Our incredible team of writers received five total writing awards and 13 award nominations by the Fantasy Sports Writers Association, tops in the industry! Congrats to all the award winners and nominees including NBA Writer of the Year, Best NFL Series, MLB Series, PGA Writer and Player Notes writer of the year. Be sure to follow their analysis, rankings and advice all year long, and win big with RotoBaller!
Read More!
(1) Alabama Crimson Tide vs. (5) San Diego State Aztecs
 6:30 PM ET (TBS)
Alabama:
After a one-year break, the Alabama Crimson Tide are back in the round of 16 of the NCAA Tournament. Alabama is still on its quest to make the first Final Four in the school's history. The furthest the program has ever made it was the Elite Eight in 2004.
When talking about Alabama, the conversation starts with the SEC player of the year and First Team All-American Brandon Miller. Miller, the six-foot-nine lengthy freshman has been even better than his five-star ranking indicated going into the season. His 19 points and eight rebounds per game don't tell the full story of how good he's been this season. A shot-maker from anywhere on the court, Miller is the type of talent that has Alabama imagining the Final Four and ultimately cutting down the Championship nets.
Outside of Miller, guards Mark Sears and Jahvon Quinerly run the show. The senior Sears has not been scoring a ton lately but had a great stretch this season where he scored 15, 20,16,16, and 26 in a five-game span. Quinerly only averaged 8.7 points per game but has scored 20+ in two of his last three games, hitting 9/14 field goals and 4/6 from three against Maryland.  An embarrassment of size, Bama starts seven-foot sophomore Charles Bediako next to six-foot-ten freshman Noah Clowney down low.
This is a team and defense that has turned it up lately. Going back to the start of the SEC Tournament and removing the 96-75 win against 16th-seeded Texas A&M Corpus Christi, this Bama team has been fierce defensively. They've held their last four opponents to 56.5 points per game on 32.4 percent shooting from the field.
It's the offense and defense balance of the Crimson Tide that gives them a great chance of delivering the school's first title. This team was first in rebounds per game, sixth in defensive rating, fifth in points per game, and ninth in three-pointers made per game.
San Diego State:
Winners of the Mountain West Conference tournament, San Diego State picked up their first tournament win in seven years when they defeated College of Charleston in the round of 64. They followed that up by blowing out the Furman Paladins 75-52 to set up a date with Alabama. The last time San Diego State made the Sweet 16 was in 2014; the program has never appeared in the Elite Eight. San Diego State is the first Mountain West team to make the Sweet 16 since Nevada in 2018. The seventh-seeded Nevada Wolf Pack would lose to the 11th-seeded Loyola Chicago Ramblers to deny the Mountain West a spot in the Elite Eight five years ago.
Based on how much I just wrote about Alabama, I think you can see which way I'm leaning in this game. San Diego State in their own respect won 29 games this season and went 15-3 in a Mountain West Conference that had three teams make the final field of 64. Once again, they are stout defensively and allowed the 24th fewest points per game this season while also ranking in the top 30 for defensive rating.
Fifth-year senior Matt Bradley led the Aztecs with 13 points per game and will be their go-to guy.
Prediction:
Alabama is just too good right now. They will have size mismatches all over the court while also having more skillful players. The Crimson Tide have shown a remarkable ability to put up a lot of points and overwhelm teams on the other end. Brandon Miller has been dealing with a lingering groin injury and has been limited in practice but is fully expected to play.
The Pick: Alabama Crimson Tide -7.5 (-105 FD)
(1) Houston Cougars vs. (5) Miami Hurricanes
 7:15 PM ET (CBS)
Houston:
The Houston Cougars went into halftime down double digits in their second-round matchup against the ninth-seeded Auburn Tigers. In the first half, the Cougars shot 11-32 (34.5%) from field goal, 3-12 (25%) from the three-point line, and 6-11 (54.5%) from the foul line. It didn't help that Auburn hit 16-29 (55.2%) shots from the floor and hit 5-11 three-pointers (45.5%) in those first 20 minutes. Poor shooting saw the number one-seeded Cougars down 41-31 at the half.
Houston came out of that halftime locker room and put a beating on the Tigers for the next 20 minutes. Outscoring them 50-23, Houston would shoot 14-28 (50%) from the floor, 4-10 (40%)  from three, and go 18-18 from the foul line. An Auburn team that put up 41 in the first half, only scored 23 in the second. They shot 4/24 (16.7%) from the field and 0-5 from three. They did hit 15/26 foul shots but it was insignificant with Houston pulling away.
It was a defensive masterclass from a Houston Cougars team that finished first in defensive rating this season. There's a reason Kelvin Sampson's squad has won so many games this season. They are able to identify problems and use their chemistry and skill to adjust.
Senior All-American First Teamer Marcus Sasser led the Cougs with 17 points per game. He is their engine and scored 22 points in the win against Auburn. Projected first-round pick freshman Jarace Walker is looking to extend his collegiate career before heading to the NBA. A trio of juniors in Jamal Shead, J'Wan Roberts, and Tramon Mark help round out the Cougars and also bring experience.
Houston isn't known to play fast (T-328th) in pace but was pretty efficient on offense. They finished in the top 100 in scoring, and field goal percentage, and were tied for fifth in offensive rating this season.
Miami:
If you were looking for fun and exciting guard play, look no further than the Miami Hurricanes. ACC player of the year Isaiah Wong and his 16 points per game, led a Miami team that was top 25 in points per game. The senior Wong became the second Miami player ever to win the award since Shane Larkin won in 2013.
Surrounding Wong is senior Jordan Miller who averaged 15 points and six rebounds for the Hurricanes. Miller's 19 points were second on the team behind Wong's 27 in the second-round win over Indiana. Explosive guard Nijel Pack who scored 21 in the first round against Drake can pick up the scoring at any time. Norchad Omier standing at six-foot-seven is the tallest player that plays essential minutes on the Miami roster. Omier averaged 13 points and 10 rebounds this season. He scored 12 points and grabbed 14 rebounds against Drake then followed it up with a seven-point, 17-rebound performance against Indiana.
Miami shot 49 percent against Indiana, put up 85 points, and will look to carry that into the Houston game. They have only hit 14/41 (34%) of their three-pointers this tournament. An improvement from deep could have them dancing to the Elite Eight.
Prediction:
Miami is getting way too many points in this matchup. Neither team has a real size advantage and I love Miami's guard play. Wong, Miller, and Pack should be good enough to keep this close and maybe even come out with the win.
The Picks:
Miami +7.5 (-108 FD)
Sprinkle on Miami ML (+265 FD)
Over 138.5 (-105 FD)
(6) Creighton Blue Jays vs. (15) Princeton Tigers 
 9:00 PM ET (TBS)
Creighton:
The Blue Jays come into this game off an 85-76 win over the third-seeded Baylor Bears. It ended as a nine-point game but it felt more like a 20-point win based on how Creighton controlled the entire game. Sophomore guard Ryan Nembhard led the way with 30 points. He shot 8/13 from the floor, 4/6 from three, and 10/10 from the foul line. Creighton impressively shot 22/22 from the foul line and was just outside the top ten this season in free throw percentage.
Seven-foot junior Ryan Kalkbrenner led the Jays in scoring this season at 15.7 points per game while also grabbing 6.2 rebounds. Despite the massive size,  Kalkbrenner wasn't even the best rebounder on his team this season. That belonged to six-foot-six junior Baylor Scheirerman who averaged 8.2 rebounds per game. Sophomore forward Arthur Kaluma averaged six rebounds of his own.
Creighton has a huge presence in Kalkbrenner but it is not all contingent on him. The seven-footer had 31 against N.C. State in the first round but a modest ten points against Baylor. Nembhard just had 30, sophomore guard Trey Alexander scored 17 against the bears, and Scheierman and Kaluma have consistently contributed this season. Greg McDermott has his team buying into what he is selling.
The Blue Jays have shot the ball well in this tournament as they have all season and I expect that to continue.
Princeton Tigers:
Princeton went on the road to Yale University as 3.5-point underdogs in the one-bid Ivy League championship. They would avenge their two losses to Yale and beat them 74-65 in the third matchup to punch their ticket.
Against Arizona, they'd outscore them 42-34 points in the paint and 11-2 in second-chance points to ultimately upset the second seed in the S0uth region 59-55.
Taking on the seventh-seeded Missouri Tigers in the round of 32, Princeton looked like the seventh seed as the other Tigers hopelessly chased them around. Princeton would outrebound Missouri 42-29 and use a 19-2 second chance point advantage to win 78-63 comfortably.
Winning two games in the NCAA Tournament is no joke and Princeton has used a top-100 offensive and defensive rating to get to this point. Seniors Tosan Evbuomwan and Rya Langborg will be the players to watch.
Prediction:
Creighton is favored by 9.5 points which feels like a lot. The more you look into the numbers and strengths, it's easy to see that Creighton is stronger in virtually every category. Even the few stats that favor Princeton are by tiny margins. As I said before, Greg McDermott has his team feeling good right now and I would be surprised if that didn't continue.
The picks:
Creighton Blue Jays -9.5 (-120 FD)
Creighton first half -5.5 (-110 FD) 
(2) Texas Longhorns vs. (3) Xavier Musketeers
 9:45 PM ET (CBS)
Rather than giving a preview of both teams as I've been doing, I want to lump them both together.
Both have very good offensive profiles. Ranking in the top 50 in points per game, field goal percentage, and offensive rating. Xavier's numbers are slightly more efficient but we're not talking about huge differences. The Musketeers finished first in assists per game while the Longhorns were 17th.
Despite finishing fifth in the country in three-point percentage, Xavier has hit just 10/34 (29.4%) threes through two games. Texas went wild against Colgate hitting 13/23 (56%) threes but fell back to earth with a 1/13 performance against Penn State.
Thanks to shooting 51 percent from the field, Texas still put up 71 points in round two. Shooting 1/13 from three isn't likely to happen again but 51 percent from the field is also better than what they've normally shot this season. Xavier has scored 72 and 84 through two rounds but playing Texas is way different than Kennesaw State and Pittsburgh.
Texas's strong defense held a high-scoring Colgate offense to 61 points and Penn State to 66 points. Just looking back at their last six games, Texas has held opponents to 58.1 points per game. The under has also hit in the Longhorns' last seven games with the average score being 132 points. I like that trend to continue in this game.
The Pick: Under 149.5 (-115)
Enjoy the games and thanks for checking out my picks! Good luck!
More March Madness Analysis