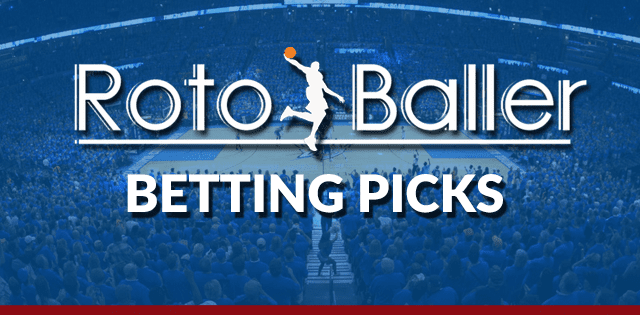 It's been a long three days, but NCAA Tournament basketball is finally back. In classic tournament fashion, it was a very chaotic opening four days. There were favorites taking care of business in Alabama, Houston, UCLA, Gonzaga, and Texas all advancing to the round of 16. There were also major upsets with Purdue, Arizona, and Virginia all going down in the first round. The round of 32 saw the eighth-seeded Arkansas Razorbacks knock off the first-seeded Kansas Jayhawks. Round 16's biggest story will feature the 15th-seeded Princeton Tigers. After shocking the country with a 59-55 win over the Arizona Wildcats in the first round, they dismantled the Missouri Tigers 78-63 to reach the Sweet 16.
Here are a few stats to contextualize what we saw in the opening two rounds: Only two 1-seeds reached the Sweet 16 for just the fifth time in tournament history, the last being in 2018. It was the sixth consecutive tournament the defending National Champion was eliminated before the Sweet 16. This is the third straight NCAA Tournament a 15-seed has reached the round of 16. Princeton is the fourth Ivy League school to reach the Sweet 16 since the round of 16 began in 1975. A lot has happened, with more to come. Now, let's get into some picks.
In this article, you can find some of my favorite picks for the first four games of the Sweet 16 on Thursday, March 23rd, 2023. Make sure to also keep an eye out for my picks for Friday's games as I will be dissecting the entire Sweet 16 game by game. You can access all of our latest sports betting promos, and sign up for a sportsbook here. Find me on Twitter @Jwiesel13.
Featured Promo: Our brand NEW exclusive Props Optimizers for Prop Bets and Prizepicks DFS Props are available for 50% off for a very limited time. Use discount code PROPS and win big with RotoBaller's prop picks today.
SIGN UP NOW
(3) Kansas State Wildcats vs. (7) Michigan State Spartans
 6:30 PM ET (TBS)
Despite being the lower seed, Michigan State enters this game as a small 1.5-point favorite. After defeating the Marquette Golden Eagles 69-60, the Spartans are the last remaining team from the Big Ten conference. The Big Ten started the NCAA Tournament with eight teams and now it has been cut down to one. This is Tom Izzo's 15th trip to the Sweet 16 and the legendary coach obviously has his eye looking a little further.
Kansas State:
Kansas State, led by the electric 5'9" Third Team All-American Markquis Nowell, defeated Montana State and held on to beat Kentucky to put themselves in this position. Nowell paced Kansas State with 17 points, 14 assists, and six rebounds in the opening-round win. Against Kentucky, he exploded for 27 points and nine assists while playing all 40 minutes. Along with Nowell is fellow Third Team All-American Keyontae Johnson. Johnson had a modest 13 points against Kentucky and will look for a big bounce-back against the Spartans.
Something Kansas State has struggled with this season is size. Against Kentucky, they were outrebounded 42-23 and 17-4 on the offensive glass. Luckily for Kansas State, Michigan State is not one of the best rebounding teams in the country. This should make it an even matchup on the boards and limit second-chance points. Kentucky had 17 second-chance points against Kansas State, I'm not sure I see that repeating for either side.
Michigan State:
What makes Michigan State so dangerous is they have a multitude of players they can go to. Tyson Walker (23), Joey Hauser (14 points, 10 rebounds), and A.J. Hoggard (13) led the Spartans in scoring in their upset win over Marquette. Jaden Akins only scored five points but scored in double figures in five straight games before that.
Prediction:
Nowell and Johnson both had fantastic seasons for the Wildcats, but I like Michigan State's depth better in this game. They just held a Marquette team that scored 79 points per game this season to 60 and should have confidence on both ends of the court.
The picks:
Michigan State Spartans -1.5 (-110 FD)
Michigan State first half -0.5 (-110 FD)
(4) UConn Huskies vs. (8) Arkansas Razorbacks
 7:15 PM ET (CBS)
UConn:
Adama Sanogo - that's the name we must start with here, as the Huskies forward is the first player to average 25 points, 10 rebounds, and shoot 70% from the floor in his first two games of a single NCAA Tournament since Blake Griffin in 2009. Pretty good company, I'd say. The junior forward had a great season for UConn, averaging 17.5 points and 7.4 rebounds, and earned First-Team All-Big East honors.
Sophomore guard Jordan Hawkins also made First Team All-Big East with averages of 15.7 points and nearly three three-pointers per game.
The Huskies went 11/25 from three against Iona and 10/22 from deep against Saint Mary's. They are one of the best three-point shooting teams in the country, making a little over nine per game. UConn's ability to hit from deep, mixed with Sanogos' bulldozing style around the basket, made Dan Hurley's squad a top-10 offensive-rated team this season.
Arkansas:
The Arkansas Razorbacks are a team that is peaking at the right time. Eric Musselman's Razorbacks finished a modest 20-13 overall and 8-10 in SEC conference play this season. This included three straight losses heading into the SEC tournament. They would upset Auburn in the 10-7 game in the first round of the SEC tournament before losing to the second-seeded Texas A&M Aggies in the quarterfinals.
Muss has had his team ready to play (as he usually does this time of year) with wins against Illinois and an upset of number one-seeded Kansas to reach the Sweet 16. Musselman has now led Arkansas to three straight Sweet 16s and can make it three straight Elite Eights with a win.
It's been the play of junior guards Ricky Council IV and Davonte Davis that has hog nation thinking Elite Eight. Council had 18 points and 10 rebounds against Illinois and followed it up with 21 points, six rebounds, and four assists against Kansas. Davis had 16 points against Illinois and went off for 25 points in the defeat of the Jayhawks. The team also features high-profile freshmen in Anthony Black and Nick Smith Jr.
I like the way Arkansas looks right now and their ability to get to the free-throw line is encouraging. They are averaging 27.5 free throws per game in their first two games. Getting to the free throw line will be important as Arkansas isn't a big three-point shooting team. The Razorbacks have shot just 6-of-26 from three this tournament but have managed to put up 70+ points in both games.
Prediction:
Uconn is better in almost every metric but there's something about this Arkansas team that I don't see them potentially going down without a fight. Have trust in Musselman and trust in Arkansas that they will be prepared for any punches thrown at them.
Favor the Razorbacks and the points in what is hopefully a very fun and back-and-forth contest.
The picks:
Arkansas Razorbacks +4.5 (-115 FD)
Over 139.5 (-115 FD)
(4) Tennessee Volunteers vs. (9) Florida Atlantic Owls
 9:00 PM ET (TBS)
When it was announced that Madison Square Garden would be hosting Sweet 16 and Elite Eight games for the East Region in the NCAA Tournament, I'm not sure they had this game in mind.
The game I was hoping to see in this spot was Duke vs. Memphis, but we can't always get what we want. For what it's worth, this is still a pretty interesting matchup.
Florida Atlantic:
Florida Atlantic won their first-ever NCAA Tournament game by narrowly squeezing past the Memphis Tigers in the first round. A controversial jump ball call gave FAU possession with 5.5 seconds left down 65-64. Guard Nicholas Boyd caught the ball in the corner and drove to the hoop for the go-ahead basket with 2.5 seconds left to win the game, 66-65. FAU would go on to beat the NCAA Tournament darling, the 16th-seeded Fairleigh Dickinson Knights, in the second round by a score of 78-70.
FAU is led by 6'4" junior guard Johnell Davis. Davis became the first player in NCAA Tournament history to have a 25-10-5-5 stat line when he had 29 points, 12 rebounds, five assists, and five steals against FDU. Davis takes charge of one of the country's best offenses. The Owls were in the top 35 in points per game, top 15 for three-point makes per game, top 50 for three-point percentage, and top 20 for offensive rating.
Don't sleep on this group on defense, either. FAU placed in the top 20 for both defensive rating and rebounds per game.
Tennessee:
Tennessee houses the best adjusted defensive efficiency of any team left in the tournament, according to Kenpom. Stellar defense is nothing new for the Volunteers as they've ranked in the top five in the last three years in adjusted defensive efficiency. This is a team that held the Kansas Jayhawks to 50 points in a 64-50 win earlier this season. They also beat Alabama 68-59 back in mid-February to upset the first-ranked Crimson Tide at the time. The most recent example is this past Saturday, holding a scorching hot Duke team to 52 points.
Against Duke, they forced them to turn it over 14 times and scored 18 points off the Blue Devils' blunders.
They use a very balanced attack on offense led by senior guard Santiago Vescovi (12.7 PPG). Senior forward Olivier Nkamhoua scored 23 of his career-best-tying 27 points in the second half against Duke and will look to carry that momentum into this game. Tennessee also moves the ball incredibly well. Even without point guard and assist leader Zakai Zeigler, the Vols have still averaged 15.5 assists over their two tournament games.
This team won't blow you away with its prolific scoring or pace or shot-making. What they do well is play to their strengths on the defensive end and really wear teams out.
Prediction:
I (and most of the public money) did not think Tennessee would beat Duke on Saturday but left the game impressed and a bit shell-shocked. Seeing what Tennessee did to not only Duke but some of the best teams in the country this season, I expect them to cover and move on to the Elite Eight.
The pick: Tennessee Volunteers -4.5 (-118 FD)
(2) UCLA Bruins vs. (3) Gonzaga Bulldogs
 9:45 PM ET (CBS)
Now, this is the kind of game people came to see! Thankfully, both these teams were able to avoid getting upset in the first two rounds, setting up the showdown.
The last time these programs matched up in the NCAA Tournament was in the 2021 Final Four where the first-seeded Bulldogs defeated the 11th-seeded Bruins 93-90 to reach the championship game.
Gonzaga:
I wanted to start with Gonzaga first because that's who I like better from these two. The Zags had the best offense in the country this season when it came to points per game, field goal percentage, true shooting percentage, and offensive rating.
Senior leader Drew Timme scored 21 points per game while also grabbing seven rebounds and dishing three assists. His numbers were good enough to earn him AP Second-Team All-American. Despite averaging the most field goal attempts in his four years, Timme set a career-high on two-point field goal percentage.
Over the first two games of the 2023 NCAA Tournament, he is averaging 24.5 points, seven rebounds, three assists, and two blocks, and is shooting 61.8 percent from the floor. The 6'10" Gonzaga legend is a handful and UCLA doesn't really have anyone to guard him.
If it's not Timme time, the Bulldogs can look to junior forward Julian Strawther to get them going. Strawther, projected as a late first/early second-round pick, averaged 15 points and six rebounds this season. His scoring ability was on display when he dropped 40 points while hitting 8/10 three-pointers in an 82-67 road win over Portland back in late January. He scored 28 points and pulled down 10 rebounds in the first-round win over Grand Canyon and should be ready to step up in this game.
Rounding out Gonzaga's top-scoring offense is senior forward Anton Watson (11.3 PPG) and fifth-year senior guard Rasir Bolton (10.5 PPG).
What is also impressive about Gonzaga is despite not having a primary distributor, they were still able to finish in the top 15 in assists per game. They score points, play fast, and their defensive numbers don't jump off the page but are very serviceable. Gonzaga has won 11 straight games heading into this highly anticipated matchup.
UCLA:
Mick Cronin's UCLA Bruins enter this game battered and bruised. The Bruins lost one of the best defenders in college basketball when guard Jaylen Clark suffered a season-ending injury on March 4 against the Arizona Wildcats. Clark was also a key contributor on offense, averaging 12.5 points per game.
UCLA crushed UNC-Asheville in their opening-round game and was able to hold off Northwestern in the second round. Already without Clark, fifth-year senior David Singleton hurt his ankle and would need to be helped off the court late in the Northwestern win. Singleton and reports would claim it's just a sprain and he'll be "fine." It's not a great look for a team already down a huge piece to know Singleton will not be 100 percent by game time if he plays.
Thankfully, 2022-23 Pac-12 Player of The Year Jaime Jaquez Jr. will be suited up and ready to play. The senior Jaquez averaged 17.5 points and 8.1 rebounds this season, leading UCLA to a 31-5 record and an 18-2 conference record in the Pac-12.
Senior point guard Tyger Campbell runs the show and led UCLA in assists with five per game. What makes Campbell such a good point guard is his ability to not throw the ball away. His usage rate went up from 19.0 last season to 24.3 this season but his turnover percentage went down from 11.2 last season to 10.4 this season.
An impressive stat is he has only had two or more turnovers in three of his last 14 games. Campbell had 10 assists against UNC-Asheville and seven against Northwestern with zero turnovers. Not just a passer, he is also a threat to score, putting up 13.4 points per game.
UCLA was an elite defensive team, ranking in the top five for defensive rating. Losing Clark and with Singleton likely being a step or two slow, it feels like things are trending in the wrong direction at the wrong time. They weren't as elite as Gonzaga on offense but still ranked in the top 40 in offensive rating.
Prediction:
I like the momentum and elite high-pace offense of Gonzaga in this game. It just feels like the Zags have too much size and experience in this one and I think the wrong team is favored.
The pick: Gonzaga ML (+115 DK)
More March Madness Analysis