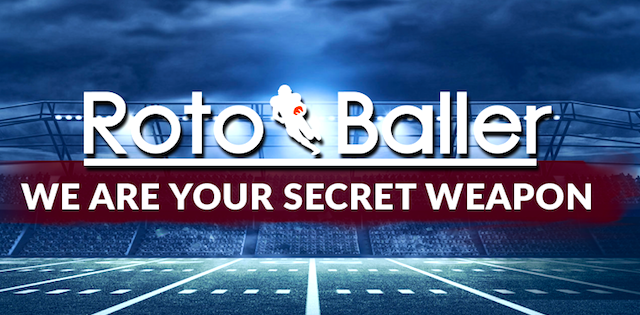 BALLER MOVE: Add In 12-Team Leagues
OWNED IN: 35% of leagues
ANALYSIS: The Mavericks inserted Dwight Powell into the team's starting lineup on February 25th. With Salah Mejri and Maxi Kleber struggling, Dallas turned to the underrated Powell. In three games since, Powell is averaging 16.3 points, 7.7 rebounds, and 3.3 assists per game on 73.1 percent shooting. He's shown an ability to hit from outside as well, and he's playing 35.2 minutes per game.
Figuring out the frontcourt in Dallas has been a challenge all year. Dirk Nowitzki was sidelined for a good chunk of the year, and the duo that spent much of the year starting up front, DeAndre Jordan and Harrison Barnes, were dealt in deadline deals. It looked like Kleber was on his way to filling the starting job, but his inconsistency wasn't helping things.
Dallas isn't a playoff team this year, but with only a small chance of retaining the first round pick they sent to Atlanta to acquire Luka Doncic, there's not much incentive for them not to play hard and try to win games. Powell gives this team the best chance of accomplishing that. Powell is shooting 69 percent on two-point shots this season, and that number goes up to 79.7 percent on shots at the rim. Only one player in the league has attempted at least 100 shots at the rim and made a higher percentage of them than Powell has. That level of efficiency can be a huge help down the stretch for fantasy owners in need of help in field goal percentage, and while we can expect a little fall off if Powell's volume rises, it won't be so much that he becomes a liability in percentages because, well, Powell is really, really good under the basket.
At this point, I'd say that Powell needs to be added in most leagues -- my official advice above was 12-teamers, but I'd probably grab him in an even shallower league if I played in one. His rebounding numbers aren't great for a big, but a guy who can probably give you a 15 and seven with a great field goal percentage and has shown an ability to step out and hit threes? YES. Give me Dwight Powell.
By popular demand, RotoBaller has aggregated all of our fantasy basketball NBA waiver wire pickups into a running list of NBA waiver options, so bookmark the page and check back often for updates.