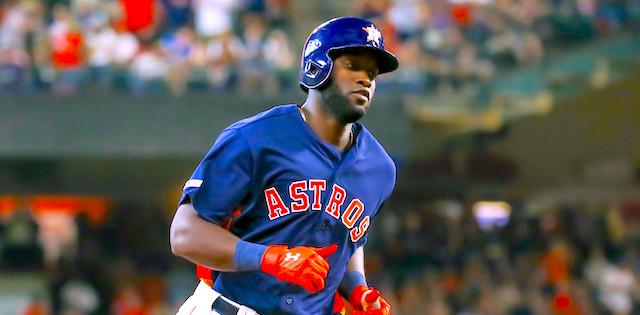 Welcome to the Tuesday, September 10th edition of Daily Slivers of the Fantasy Soapbox.
Discussing baseball is as fun as the game itself. It has a way of bringing people together to share different opinions about the sport we all love. A similar action can be done with fantasy baseball where we not only discuss topics but also look to improve our teams as well as the teams of our fellow fantasy baseball enthusiasts. Everyone has their own perspectives which are not to be cast off as frivolous. They should be used as a method of expanding our own knowledge.
In this article, I review the previous day's boxscores and provide my opinion on a variety of topics. Some will be random, some will be fun, and some will be stat-driven. It's a soapbox so I may rant from time to time as well. So without any further delay, below are my thoughts on September 10th. Enjoy them. You can even respond with your own thoughts on Twitter @EllisCan2.
Editor's Note: Get our 2020 MLB Premium Pass for 50% off, with exclusive access to our draft kit, premium rankings, player projections and outlooks, our top sleepers, dynasty and prospect rankings, 20 preseason and in-season lineup tools, and over 200 days of expert DFS research and tools.
Sign Up Now!
Daily Musings
Mike Fiers owners. Lie flat on the ground w/feet toward the blast.
It's a young man's game. Peter Alonso demands attention (and the top spot) w/47th dinger.
Ronald Acuna(38) keeps ahead of Josh Donaldson(37), but it's double-trouble for the 40-HR guardians.
Ever think Corey Dickerson & Cesar Hernandez would be in the same homer boat (10HR)
Mike Foltynewicz controlled Phillies. 5.00ERA. 5.28FIP. 12.7%K-BB.
Rojas gets his SB count up to 10. No, not the one you want. Miguel Rojas.
Jon Berti w/seven stolen bases in last 30 games. Huge boost for some team.
Giovanny Urshela, in second game back, gives the crowd something to cheer about. 19HR, .332AVG.
Jacob deGrom shows why he was a top-three SP choice. 7IP, 1ER, 11K.
Alex Bregman is a beast. Don't overlook him assuming the lower SB total decreases his value.
Yordan Alvarez w/10.6%Brls/PA. 24HR/72RBI in 263AB. Amazing.
Felipe Vázquez gets 26th save, despite a couple of months of off time.
Shane Bieber is an ace. 7IP, 1ER, 8K. 26.2%K-BB. Don't forget it.
Albert Pujols was long forgotten. 22nd HR.
The magic show ends at some point. Cal Quantrill beat up again. 4.1IP, 8ER.
YES!!! Nicholas Castellanos thumps another one. 25th HR. Hmmm, what does a full year at Wrigley look like?
Have a great Tuesday. Full night of baseball. Enjoy it while it lasts. There's not much left.
No Fear, Just Fantasy.
More Fantasy Baseball Analysis