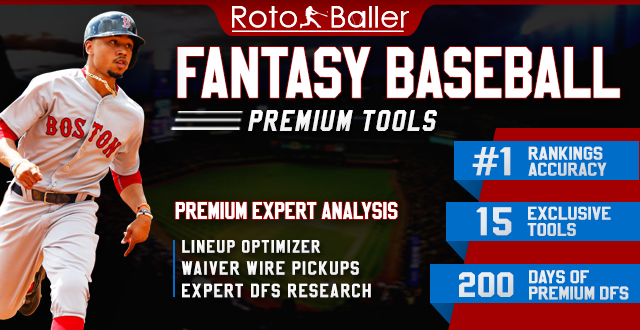 BALLER MOVE: Add in Two-Catcher Leagues
OWNED IN: 7% of leagues
ANALYSIS: I'm not just gassing Carson Kelly up because today is his 25th birthday: he has performed so well at the plate lately for the Arizona Diamondbacks that many of the scouts that once named him a top-50 prospect in all of baseball are starting to feel like they were on to something. The Portland, Oregon native has accumulated ten home runs and a .271/.350/.525 slash in 177 AB this year, with a pair of bombs and an OPS of .906 over the last 45 AB.
Even with a strikeout rate north of anything he's consistently shown throughout his minor league career (19.5%), Kelly has taken free trips to first base at an impressive frequency of 10.5% while hitting for a stout 46% hard contact on batted balls. While it may be unusual to sustain a .295 BABIP for a catcher with limited natural speed, it appears to be far more realistic when viewing his 14.5-degree launch angle, 1.00 GB/FB ratio, and 20.9% line drive rate through this point in the year (not to mention that his 41% pull rate and .254 ISO should be good for a healthy helping of XBH in hitter-friendly Chase Field). Carson Kelly has far surpassed all catching competition in Arizona, and not many backstops can offer a BA/OBP combo as an accessory to consistent (yet gradual) power-hitting, so he makes a fantastic addition in two-catcher leagues at the very least.
Check out RotoBaller's entire fantasy baseball waiver wire pickups and sleepers list, updated daily!