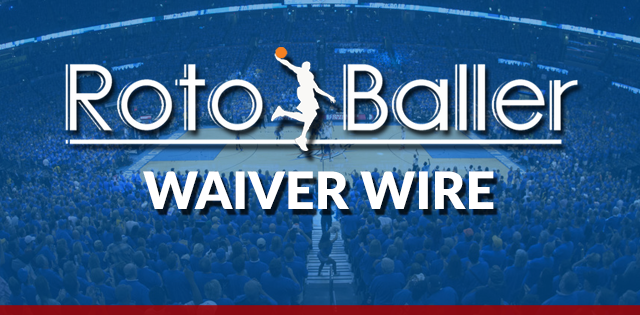 BALLER MOVE: Add In 12-Team Leagues
OWNED IN: 5% of leagues
ANALYSIS: With Suns second-year center Deandre Ayton suspended for 25 games, Phoenix has turned to former Celtics big man Aron Baynes to man the starting center role.
And so far, Baynes is doing a good job with that role. In two starts since Ayton's been out, Baynes has averaged 26 minutes per game, averaging 14.5 points and 7.5 rebounds per contest while also adding in three assists. He's done this while shooting just 28.6 percent from deep, a number that should even out as the season goes along.
Baynes has been getting into foul trouble, which is an issue as it forces him off the floor, but the upside is too big to ignore Baynes right now. While Frank Kaminsky is getting some of Ayton's minutes, Kaminsky already kind of had a role before the Ayton suspension, which leaves Baynes to be the player with the biggest potential increase until Ayton returns.
If no one grabbed Baynes the moment the suspension happened and he's still out there on the waiver wire, stop waiting and go add him now. He's going to provide you with points, rebounds, and a source of long-range shooting from the center position until Ayton is back, which is still -- barring an appeal -- 23 more games away. Take 23 games of Baynes over whoever is currently in your last bench spot.
By popular demand, RotoBaller has aggregated all of our fantasy basketball NBA waiver wire pickups into a running list of NBA waiver options, so bookmark the page and check back often for updates.