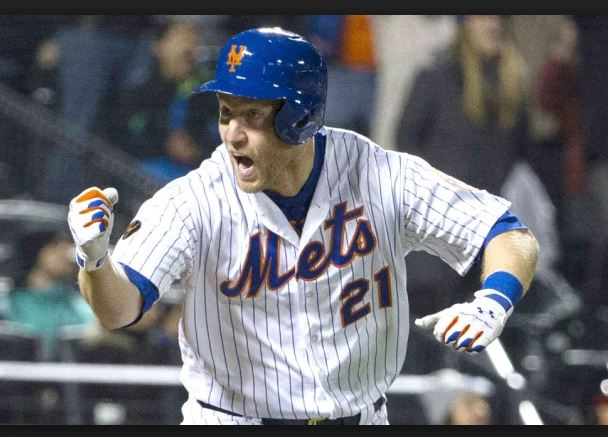 BALLER MOVE: Add in 12+ Team Leagues
OWNED IN: 6% of leagues
ANALYSIS: Todd Frazier has long been a streaky hitter both from month-to-month and year-to-year, and thanks to some top-tier work last month, he is back on track to turn in a solid year for the New York Mets. His line for the season currently reads at 12 home runs and a much more well-rounded slash than in recent years of .256/.339/.453, and even more encouraging, he has steadily picked up the pace as the campaign has progressed as evidenced by his six shots to the stands and .862 OPS over the last 73 AB.
While plate discipline has never been a forte of "The ToddFather", he was able to take walks at a solid clip of 8.5% over the first half of the season while keeping the damage done by strikeouts relatively manageable with a strikeout rate of 18.6%. Even in the bad times, even in those sub-Mendoza-line times that Frazier occasionally experiences, he can still be counted on to hit for power when he makes contact with the ball. Fortunately, he has been hitting for hard contact at an ascending rate as 2019 rolls on (34.5% in June and 40% thus far through July), and he has helped to supplement his power-heavy body of work by hitting for 23.3% line drives with a 0.97 GB/FB ratio over the first half of the season. Though his name has come up in several hypothetical trade deadline scenarios for the Mets, Todd Frazier's approach pretty much stays the same wherever he lands, and his 16-degree launch angle suggests he can continue to hit for solid average in conjunction with his usual power potency.
Check out RotoBaller's entire fantasy baseball waiver wire pickups and sleepers list, updated daily!