Fantasy Football Player News
Fantasy Football Analysis
ADP Showdown - T.Y. Hilton vs Adam Thielen
Aside from the running back position, receivers are next on the totem pole of importance in fantasy drafts. With the influx of PPR scoring formats and higher octane passing attacks, receivers can find themselves scoring just as much as some RBs. Early stages of the draft you will see many different strategies put in place... Read More
---
ADP Arbitrage - Best-Ball Draft Values
At RotoBaller, we share your passion and dedication for every format that is available for members of the fantasy community. That is why we remain dedicated to providing a multitude of resources to fuel your success regardless of which type of leagues that you prefer in today's burgeoning landscape. This includes the immensely popular Best Ball leagues,... Read More
---
The King's Early FFPC ADP Observations
As we announced a couple weeks ago, RotoBaller is partnering with the FFPC to help bring their industry leading games to all of our loyal RotoBaller readers. We'll be discussing the FFPC's awesome selection of games, and strategy and advice for those games, here at RotoBaller, on Twitter, and on SiriusXM  throughout the Summer. Today we'll be... Read More
---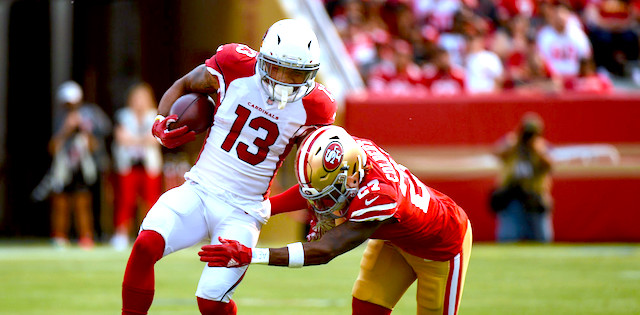 Dynasty Startup ADP Arbitrage - Christian Kirk or N'Keal Harry?
The NFL draft is completed, and, as the offseason continues to wind, dynasty drafts are slowly taking place. The wide receiver position has steadily risen in prominence in recent years as the game has taken more of a wide-open approach. While there are the clear top guys at the position, when you move your way... Read More
---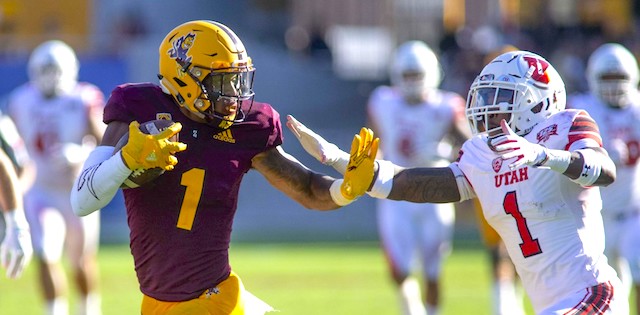 Rookie Roulette - Which WR Should Go First in Rookie Drafts?
With rookie draft season in full swing, you've got some major questions to think about, especially if you're picking early in your league's draft and need to figure out which wide receiver to pick first. The commonly accepted thought on this issue is to take N'Keal Harry first, but D.K. Metcalf s also a player... Read More
---
#SFB9 - Elevating an Industry Through Competition and Caring
Even if you have not been actively searching for information regarding the ninth annual Scott Fish Bowl, discussion surrounding this topic has become increasingly rampant. You may already be familiar with it, you might have seen it trending on twitter, and it is possible that you are among the extremely fortunate individuals who have been invited... Read More
---
Rookie Draft ADP Arbitrage - DK Metcalf vs Mecole Hardman
If you were hoping to grab an elite rookie running back like New York Giants' running back Saquon Barkley last year, there aren't a ton of options. On the flip side, if you're in the market for a wide receiver, there are a number of great young options including D.K. Metcalf of the Seattle Seahawks... Read More
---
Todd Gurley - A Definitive Outlook for 2019
Todd Gurley's knee has become more than a matter of concern - it's an enigma. Despite being fantasy's number one overall player for each of the past two seasons, Gurley's stock is sinking quicker than the Titanic. He's reportedly developed arthritis in his surgically-repaired knee. It may or may not have affected his performance and... Read More
---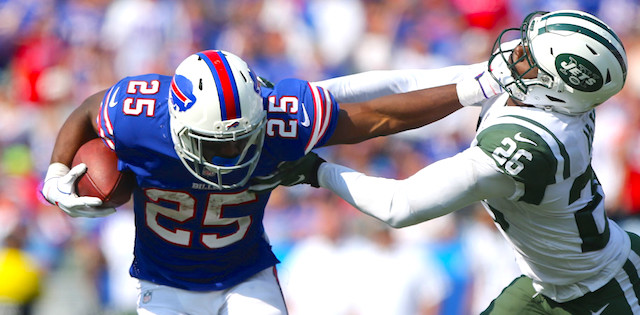 Josh Hayes' 2019 Best Ball Avoids (Premium Content)
All other Premium Tools can be accessed on the premium dashboard. The fantasy football season upon us! For those fantasy players looking to get an edge on their 2019 leagues, Best Ball formats are an awesome way to get an early look at where players are being drafted in terms of ADP, and which players... Read More
---
Josh Hayes' 2019 Best Ball Draft Targets (Premium Content)
All other Premium Tools can be accessed on the premium dashboard. The fantasy football season is here! For those fantasy players looking to get an edge on their 2019 leagues, Best Ball formats are a great way to get a head start on the players that look to be ADP risers this season. One key... Read More
---