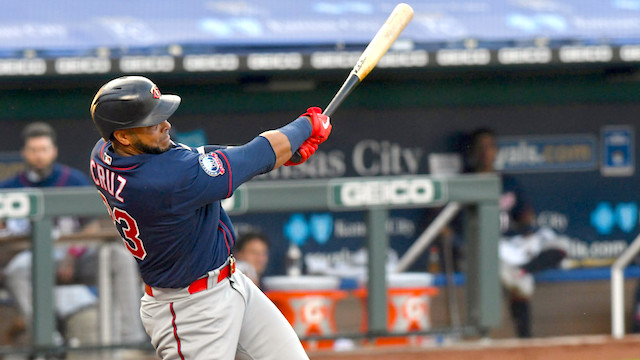 Even though the Winter Meetings are now behind us, there's still plenty of offseason left when it comes to baseball news and rumors – especially with a number of the offseason's top free agents still without a team. And that's all without mentioning potential trades as there hasn't been an overabundance of deals made so far. The reports and rumors of free agent interest and trade interest, combined with actual free agent signings and trades, will continue to have significant ramifications for fantasy managers ahead of drafts this Spring.
The aim of this column is to provide you with the latest fantasy analysis on both rumors and reports, as well as official signings and trades, and how it pertains to redraft fantasy baseball leagues this Spring. Moves, or rumors and reports, tabbed as "Buying" are obviously good moves or potentially good moves from a fantasy standpoint. Moves or potential moves and reported interest that are filed under "Selling?" Not so great.
So, without further ado, let's dive into the news.
Editor's Note: Our incredible team of writers received 13 award nominations by the Fantasy Sports Writers Association including Baseball Writer of the Year, Football Writers of the Year, Golf Writer of the Year and many more! Be sure to follow their analysis, rankings and advice all year long, and win big with RotoBaller!
Read More!
Buying For Fantasy Baseball
Miguel Rojas Being Traded To The Dodgers

Rojas is purely a shortstop option in deep fantasy leagues at this point after hitting .236 with a .283 on-base percentage, six home runs, and nine stolen bases in 507 plate appearances for the Miami Marlins last season. While he's likely to stay as a deep league option for fantasy managers in the early portion of the season, his recent trade to the Los Angeles Dodgers gives him some newfound fantasy potential if everything lines up.
It seems unlikely that Rojas will step directly into Trea Turner's job at shortstop given Los Angeles' other options at the position, notably Gavin Lux and Chris Taylor. Though Lux and Taylor's ability to play other positions could potentially give Rojas at least a semi-regular role where plate appearances are concerned. If the former Marlin can log somewhere in the range of 300 to 400 plate appearances, he could be a useful fantasy option in 14-team leagues given the number of run-scoring and RBI opportunities that are likely to occur in a Dodgers lineup that returns Mookie Betts, Freddie Freeman, Will Smith, Max Muncy, Trayce Thompson, and Lux and added J.D. Martinez.
Rojas should, relatively speaking, also be much more productive where both statistical categories – at least compared to what he did last season. The infielder logged just 36 RBI and 34 runs scored on a Marlins team that scored nearly 250 fewer runs (586) than the Dodgers did (847) this past year.
His RBI and run-scoring chances could also increase if Rojas' BABIP isn't on the unlucky side. Due to his nature as a hitter with high contact and low strikeout rates – the 33-year-old's strikeout rate has yet to finish above 14% in a full season in the Majors – he's turned in strong batting average metrics when his BABIP hasn't cratered.
In the past six seasons, Rojas has turned in a BABIP above .300 in 2017, 2019, and 2020. In those seasons, he hit .290, .284, and .304. And even in those seasons, the BABIPs weren't all that outrageous or gaudy.
Miguel Rojas' Batting Average and BABIP Numbers By Season:
2017: 306 PA, .324 BABIP, .290 batting average
2018: 528 PA, .272 BABIP, .252 batting average
2019: 526 PA, .314 BABIP, .284 batting average
2020: 143 PA, .330 BABIP, .304 batting average
2021: 539 PA, .295 BABIP, .265 batting average
2022: 507 PA, .258 BABIP, .236 batting average
This is all without mentioning Rojas' stolen base potential as well. The infielder has stolen at least nine bases in each of the last three full seasons and could theoretically top his career high of 13 in 2023 thanks to new rule changes introducing larger bases.
It's not a guarantee that Rojas' BABIP will play cooperate, but there's some fantasy potential here now that Rojas is a member of the Dodgers.
Selling For Fantasy Baseball
Nelson Cruz Reportedly Agreeing To Terms With The Padres

Nelson Cruz has reportedly agreed to terms with the San Diego Padres on a one-year deal per a tweet from Z101's Hector Gomez on Wednesday. Gomez tweeted the following:
"Nelson Cruz and San Diego Padres are in agreement for one year. @z101digital @ZDeportes."
The 42-year-old, coming off a down year at the plate, hit .234 with a .313 on-base percentage, 10 home runs, and four stolen bases in 507 plate appearances for the Washington Nationals in 2022. It was his first full season ever at the Major League level in which he didn't collect 22 or more home runs. What was perhaps most concerning was a sudden decrease in quality contact.
Cruz's barrel rate, while still solid at 9.3%, dipped below the 13.5% mark for the first time in the last seven seasons. His xwOBA dropped to just .320 after finishing no lower than .363 in the previous seven campaigns. What's more, the slugger, who routinely flirted with or topped a .500 mark where xwOBAcon was concerned, logged a .377 xwOBAcon in 2022.
In short, he just wasn't making as much quality contact, and that clearly took a toll on his power numbers. Of course, seeing his ground ball rate increase by nearly 10% from 42.9% in 2021 to 52.4% last year probably had something to do with that. Still, the decrease in loud contact was hardly ideal.
Without recent elite expected numbers metrics at the plate, or recent elite power numbers, it's hard to forecast him as a viable fantasy option in anything other than deeper leagues at this point. And given the roster construction in San Diego, it seems unlikely he'll play full-time. The Padres are set most everywhere except left field at the moment, but once Fernando Tatis Jr. eventually returns, they'll have a full lineup.
That could lead to some early, consistent playing time for Cruz, with Matt Carpenter shifting to left field, but the batting order looks far too crowded for a full season's worth of plate appearances for the former National. This seems like a move that could have more of an impact from a real-life baseball standpoint than a fantasy baseball one.
Download Our Free News & Alerts Mobile App
Like what you see? Download our updated fantasy baseball app for iPhone and Android with 24x7 player news, injury alerts, sleepers, prospects & more. All free!


More Fantasy Baseball Advice