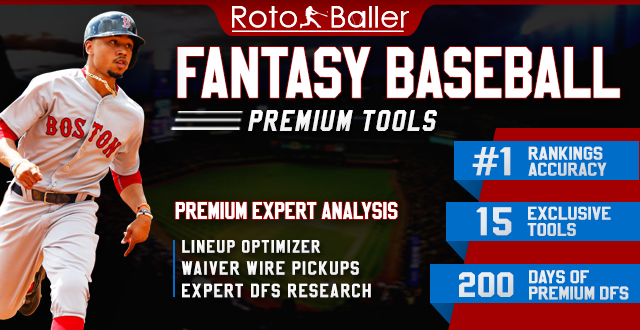 BALLER MOVE: Add in Two-Catcher Leagues
OWNED IN: 10% of leagues
ANALYSIS: The Minnesota Twins have hit the proverbial jackpot at backstop in 2019. Manifested first through the emergence of Mitch Garver and, once Garver recently made a trip to the IL, through veteran catcher Jason Castro. The 31-year old former All-Star and Stanford Cardinal is on pace to obliterate his previous career-high home run total for a season (18 in 435 AB in 2013 for the Astros) as he has currently knocked seven out of the park for the Twins with a .246/.358/.667 slash through 57 AB. While some clubs go all year without a stable presence at catcher, the Twins will have real decisions to make regarding playing time once Garver returns.
There is an extensive list of highly encouraging peripherals to support Castro's explosive start. He has maintained his routinely excellent walk rate at 13.4% while lowering his strikeout rate to 22.4% from 35.1% in 2018 and improving his GB/FB ratio from 1.33 last year to 0.84 so far in 2019. He has been making phenomenal contact as well, pulling the ball at a 45.2% clip while hitting for top-tier hard and soft contact rates of 50% and 14.3%. He has been torquing pitches for an exit velocity of 92.8 MPH and an average HR distance of 425 feet, with the assistance of a stratospheric .421 ISO. There is no shortage of people experiencing career-seasons in Minnesota, and with Mitch Garver's injury allowing for a wider gap of opportunity in the starting lineup, Jason Castro can do some extended damage with the force he's meeting pitches with.
Check out RotoBaller's entire fantasy baseball waiver wire pickups and sleepers list, updated daily!