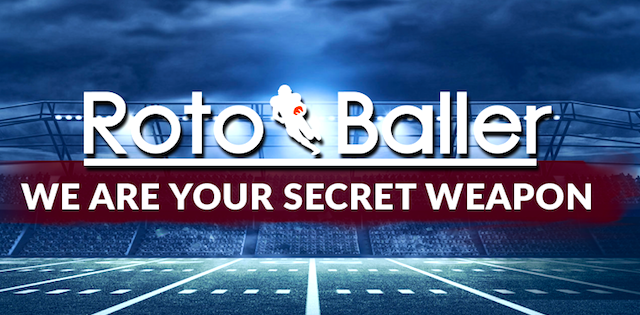 RotoBaller fantasy football lead editor Pierre Camus (@pfunk00) and NFL writer Chris Mangano (@ChrisMangano) evaluate some under-the-radar running backs who recently signed as free agents during the offseason.
Like and subscribe to the RotoBaller channel on Youtube to get all our latest podcasts and catch us on iTunes and BlogTalkRadio as well!
Be sure to also tune into RotoBaller Radio on SiriusXM (channel Sirius 210, XM 87) - every weekday morning between 6-7 AM ET, and Sunday Game Day from 10-11 AM ET. You can also find new weekly shows on the site under RotoBaller Radio podcasts.
Editor's Note: Our incredible team of writers received 13 award nominations by the Fantasy Sports Writers Association including Baseball Writer of the Year, Football Writers of the Year, Golf Writer of the Year and many more! Be sure to follow their analysis, rankings and advice all year long, and win big with RotoBaller!
Read More!
Don't Sleep On 'em
Pierre and Chris discuss some of the lesser-hyped running backs who joined other teams during the offseason. These players could be worth a look in the later rounds of re-draft and best-ball fantasy football leagues.
Be sure to follow RotoBaller on Twitter, YouTube, iTunes, Facebook, Instagram and all social media.
More Fantasy Football Videos