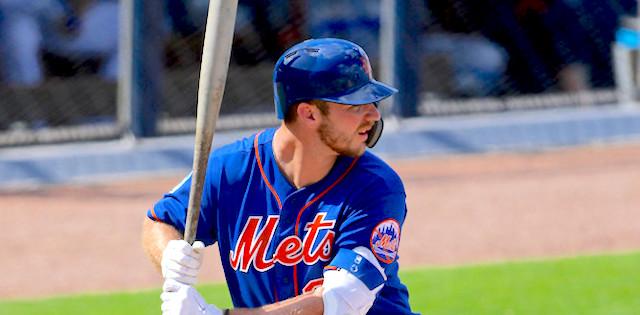 Welcome to the Sunday, August 25th edition of Daily Slivers of the Fantasy Soapbox.
Discussing baseball is as fun as the game itself. It has a way of bringing people together to share different opinions about the sport we all love. A similar action can be done with fantasy baseball where we not only discuss topics but also look to improve our teams as well as the teams of our fellow fantasy baseball enthusiasts. Everyone has their own perspectives which are not to be cast off as frivolous. They should be used as a method of expanding our own knowledge.
In this article, I review the previous day's boxscores and provide my opinion on a variety of topics. Some will be random, some will be fun, and some will be stat-driven. It's a soapbox so I may rant from time to time as well. So without any further delay, below are my thoughts on August 25th. Enjoy them. You can even respond with your own thoughts on Twitter @EllisCan2.
Editor's Note: Get our 2020 MLB Premium Pass for 50% off, with exclusive access to our draft kit, premium rankings, player projections and outlooks, our top sleepers, dynasty and prospect rankings, 20 preseason and in-season lineup tools, and over 200 days of expert DFS research and tools.
Sign Up Now!
Daily Musings
What can Tony Gonsolin do that Hyun-Jin Ryu can't? Tame the Yankees.
Well done, Kenley Jansen(27th SV). We were starting to worry about you.
Cody Bellinger taking time off from power (five games) for complete career-year (11SB) package.
Justin Turner isn't what he once was, but he's good once as he ever was. (23 taters).
That early-season hot streak felt like Scott Kingery would do better than 15HR/10SB & .271AVG, right?
Now we're talking. Two-straight days w/SB for Jon Berti. Cheap speed.
Surprise, surprise. Renato Nunez gives his 38% people a SB. Bonus.
Jonathan Villar ties HR-high (19). Gonna be a great fantasy contract for him in 2020.
Is Josh Bell going to slog across the finish line? 32HR could have been so much more.
Wade Miley thankful to be one of the cool Astros kids. 13W.
Alex Bregman with new career-high in HR(32).
Trea Turner adds to speed collection(27).
You win some, you lose some. Lorenzo Cain w/one out of two SB.
Trent Grisham back to mashing righties (fourth HR).
Peter Alonso w/41st HR. Met Record. One off leaders.
Of course, Freddie Freeman is gonna mash another tater (35). It's a day that has an 'r' in it.
Miguel Sano is on FIRE! 6HR, 11RBI…ugh, .265AVG last two weeks.
If Max Kepler(35) finishes w/40HR, will he be worth his ADP in 2020?
Jake Cave w/three HR in two days. 1% owned and he has my interest.
Not the same guy anymore, but Franmil Reyes did reach 30 long balls. He's still 46% owned too.
Mike Clevinger is in my second tier of 2020 pitchers.
Kolby Allard bounced back (6.1IP, 8K) after horrendous loss to Angels. SEA at home? Arlington is dangerous.
Free Willie! In the last 14 days, Willie Calhoun has 6HR, 9RBI, .321AVG
Dakota Hudson racking up wins(13). Wish 6.5%K-BB was better.
Paul Goldschmidt not ready to be put out to pasture just yet.
Why is Nathan Eovaldi still owned in 39% of leagues?
You at least tried to run, Andrew Benintendi. Never give up. Try again.
Eric Hosmer is always just hanging around. 103wRC+
No freebies, young'n. A.J. Puk forced to give up a run to Giants.
Mark Canha. Oh yeah. This guy is good. Regular playing time until Ramon Laureano returns.
Bo Bichette w/21 extra-base hits. If he reaches 15HR/10SB, 2020 drafts will go nuts.
Have a great Sunday. Relax. Avoid stress and troubles.
No Fear, Just Fantasy.
More Fantasy Baseball Analysis