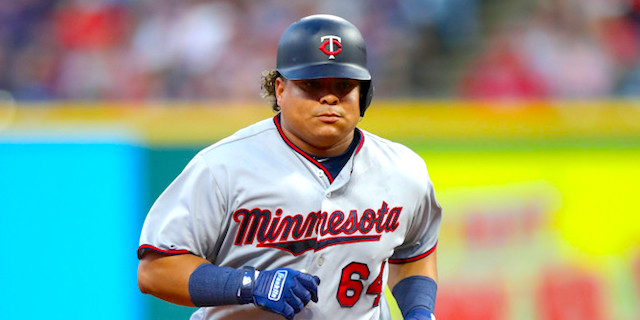 Points leagues may seem like a slight variation from traditional 5x5 category scoring leagues, but you must approach draft day with a different strategy if you wish to truly compete. Rankings themselves are a different beast altogether, as category specialists like Mallex Smith and Dee Gordon (stolen bases), Kyle Schwarber and Franmil Reyes (home runs), and the majority of closers will be devalued. Hitters who draw walks and avoid strikeouts earn more points so plate discipline is rewarded and must be considered. For pitchers, the opposite obviously applies.
All preseason long, RotoBaller has you covered with the latest rankings for all fantasy baseball league types. Here we kick off our position-by-position rankings analysis series for points league and head-to-head (H2H) formats with the catcher position, put together by three of our lead analysts Nicklaus Gaut, Riley Mrack, and Pierre Camus. Our H2H points league analysis for all other positions will be released this week!
Be sure to also check out our 2020 fantasy baseball rankings dashboard. It's loaded up with tons of other great rankings, stats and projections. Aside from our tiered staff rankings for every position, we also go deep on: 5x5 mixed league roto rankings, dynasty rankings, 2020 prospect redraft rankings and dynasty prospect rankings. Bookmark that page, and prepare for your drafts.
Editor's Note: Our incredible team of writers received five total writing awards and 13 award nominations by the Fantasy Sports Writers Association, tops in the industry! Congrats to all the award winners and nominees including Best MLB Series, NFL Series, NBA Writer, PGA Writer and Player Notes writer of the year. Be sure to follow their analysis, rankings and advice all year long, and win big with RotoBaller!
Read More!
Catcher H2H Points League Ranks (February)
In case you missed it, our very own "Big Pick Nick" Mariano was named the #1 overall most accurate industry expert ranker for the 2018 season!
Tier One
Although there shouldn't be, there may be some debate on who the number one catcher in roto leagues is. No such debate exists in points leagues, however, as J.T. Realmuto should unquestionably be the first catcher taken. As mentioned above, the different scoring systems make each platform's game a totally unique environment, in which players may produce in totally different ways. There is no such problem with Realmuto; he is projected to be the highest-scoring catcher on all five of the major platforms, with a significant gap existing between him and number-two. He has a well-rounded skill-set perfectly suited to points, contributing in five categories with a relatively low strike-out rate, thereby not being overly punished by ESPN and CBS's negative-scoring for whiffs. With ESPN having the highest penalty for strikeouts, it's no surprise Realmuto is the most valuable there, with his 120 points-above replacement coming in as the 50th-highest overall.
Just as Realmuto is number-one across all platforms, Grandal comes in at number-two in projected scoring according to Ariel Cohen's ATC. Now playing on the Southside of Chicago, Grandal actually outscored Realmuto on ESPN, CBS, and Fantrax, only finishing after him on Yahoo. Like a light version of the Philadelphia All-Star, Grandal contributes in all categories (albeit with a 30-point drop in batting-average) and has significantly dropped his strikeout rate in the last two seasons. For those not wanting to pay Realmuto's premium price, Grandal is a fine alternative.
Tier Two
Gary Sanchez comes in at number three on our rankings, a ranking he deserves, as he's projected to finish third in total points across all platforms. In fact, I see a big drop-off between Sanchez and the rest of the tier, making him more a Tier 2A, with everyone else in Tier 2B. The devil's in the details, however, and I find it unlikely that I'll have a single share of Sanchez due to his draft price. While the ADPs used on platforms are mostly pointless in regards to points - as they include the data of all roto leagues -  keep in mind that many players (of all skill levels) will still lean on them. Right now Sanchez has around an 80 ADP in NFBC over the last month and I suspect that he'll reside inside the top-100 across all platforms. Considering that Grandal is going 15 spots later in NFBC (and likely even later on more public platforms) if I'm paying for a premium catcher, it certainly won't be for the Sanchize.
Wunderbar, wunderkind! If you're mining for the next great offensive backstop, Will Smith might be your guy. Over the 196 plate-appearances in his rookie campaign, Smith slashed .253/.337/.571, with 15 home runs and 42 RBI. That was good for a 132 wRC+ but also showed signs of a profile particularly suited to points play, much like Realmuto and Grandal before him. A solid contributor in all categories, Smith could see his average rise if he gets a little more batted-ball luck after running a .264 BABIP in 2019. His 26.5% K-rate isn't ideal but his 9.9% swinging-strike rate could portend more success in the area. The problem is that Smith's 146 ADP in NFBC is quickly becoming untenable, making it more likely that I'll pass on him in favor of some cheaper players from the glob that follows.
Can you really ever trust someone named Mitch? Doubtful. Garver blew up out of nowhere, hitting 31 home runs in 359 PA for the unofficial poster-boys of the 2019 happy-fun ball season, the Minnesota Twins. How far out of nowhere? Garver hit seven HR in 335 PA in 2018 - that far out of nowhere. Garver's value is largely dependent on his long-ball prowess and his 29% HR/FB is not likely to replicate itself in 2020. That's not to say he won't be a good catcher in points, but a 115 ADP tells me that everyone else seems to think he'll not only repeat 2019 but exceed it. Even with his monster year, this is how Garver finished in points-scored last season:
Yahoo: #108
ESPN: #117
Fantrax: #139
CBS: #126
Best-case scenario, Garver repeats 2019 and barely earns what you paid for him. Worst-case he falls back into the catcher dumpster fire that exists behind him.
Tier Three
Whether you play points or roto, don't sleep on the returning Salvador Perez. And if you play points, really, really don't sleep on Perez as he has a profile that suits the format well.  The Kansas City Royals backstop has some large spreads in ADP, going around #240 on CBS, #167 on NFBC (2-catchers), and #182 on Fantrax. But Perez is projected by ATC to be the #4 catcher across all platforms, with a significant gap between him and the tangle of Garver, Ramos, and Smith. After missing all of last season due to injury, Perez has fallen off some people's radars, giving you a great shot at getting him at a below-market price.
Tier Four
Ramos' counting stats were moderate in 2019, with 14 home runs, 52 runs, and 73 RBI, but a minuscule 13.2% K-rate meant he lost a lot fewer points to whiffs than his peers did on platforms that punish strikeouts. That made all the difference in the world for people who played on Yahoo, as opposed to ESPN. Ramos finished as the #173 on ESPN last season and #239 on Yahoo. Know your platform.
Out of Yadier Molina's shadow after being traded to Arizona in the Paul Goldschmidt trade, Carson Kelly acquitted himself well in his first taste of being a full-time starter. Slashing .245/.348/.478 over 365 plate-appearances, with 18 home runs, 46 runs, and 47 RBI. Projected by ATC to be between the eighth and 10th-highest scoring catchers on all platforms, Kelly is being drafted around a 200 ADP on most platforms, except for his 299 ADP on Fantrax... even though he's projected to finish #214. Seriously.
Know your platform. Exploit your platform.
Tier Five
The more I think about it, the more I think I might be underestimating Sean Murphy's chances of replicating the 60 plate-appearance sample we saw in his call-up to the big leagues last season. Murphy slashed .245/.333/.566 with four home runs and a 135 wRC+ for the A's after slashing .308/.386/.625 with 10 HR and a 136 wRC+ in 140 plate-appearances in Triple-A, preceded by a 137 wRC+ in 280 PA at Double-A in 2018. Maybe he can just hit? While his 26. 7% K-rate isn't ideal for points, that number was four points lower at Triple-A and six points lower at Double-A the year before. With sub-9% swinging-strike rates in the minors, there's at least hope he can bring the whiffs down.
We need to talk about Astudillo. He may not have a starting job or defined role - or even a role in the majors - but we can at least use him as an extreme illustration of how a certain skillset can meld to a platform. In this case, ESPN melding with the rotund deity who walks among us. Hear me now and believe me later; every plate-appearance Astudillo makes in 2020 will score more points than J.T. Realmuto. Don't just believe me, believe ATC:
Let us close with a prayer:
Hail Willians, full of face
Portly be thy frame.
Thy bat is swung, with two strikes or none
In the first, as in the seventh.
More Fantasy Baseball Rankings