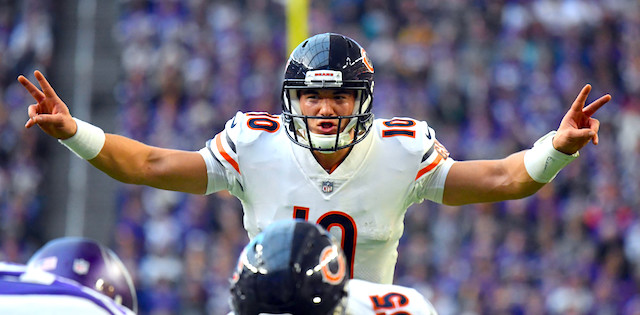 Surely, you've seen one of those court shows which dominate daytime television. Judge Judy, Divorce Court, Judge Mathis… Whatever, you've seen at least one. If you haven't (and happen to be a law-abiding citizen of the utmost regard who's never had the pleasure of going to court), here's a quick rundown of the judicial process.
There are two parties in each case: the prosecution and the defense. If you're basing your understanding off daytime TV, the defendants have normally done something beyond ridiculous and are hilariously incompetent when it comes to defending their case. Meanwhile, the prosecutors are the ones on the receiving end of said ridiculousness and are attempting to prove their case to win some form of compensation. Once all evidence is presented, and arguments have been made, the judge makes a ruling. Basically, which side he/she believes more. If any of this is news to you, set your DVR for an episode of Judge Judy and thank me later. Comedy genius.
What we have now are the cases for three quarterbacks and what their fantasy production will look like in 2018. The prosecution (played by me) will attempt to make the case that you should avoid each player, as they're not worthy of draft consideration based on their current average draft position – ADP. While the defense (also played by me) will attempt to make the case for you to buy in, and get these dudes on your fantasy squads ASAP. I'll also be playing the judge, but feel free to decide for yourself and hit me up letting me know where I missed…
Editor's Note: Get any full-season NFL Premium Pass for 50% off. Our exclusive In-Season Lineup Tools, Lineup Optimizer and over 150 days of Premium DFS Research.
Sign Up Now!
Boom or Bust?
Patrick Mahomes, Kansas City Chiefs
Prosecution
During his Junior year at Texas Tech, Mahomes threw for an astounding 5052 yards - that's nearly three miles if you're into that kind of thing – which is good for the 12th highest single-season mark in NCAA history. He also did so in the Big 12, which is equivalent to being an ambidextrous surgeon - sounds good, but does it matter?
I'd argue, no.
Other than Mahomes, there have been eleven QBs to throw for at least 5,000 yards in a single-season at the collegiate level: Kliff Kingsbury, Case Keenum (three times), Bryant Moniz, Brandon Doughty, Paul Smith, Derek Carr, Graham Harrell (twice), David Kingler, Ty Detmer, Colt Brennan, and B.J. Symons – two and a half of them (Keenum, Carr, Detmer) have had success at the NFL level, and three of the eleven also happened to play at TX Tech (none of those three even scratched the surface at the NFL level.) (I'd also bet you've never heard of at least five of these gentlemen.)
That said, we've seen Mahomes play just one NFL game, a 284 yard, zero TD, one INT game in Denver which he completed about 63% of his passes and put up 10.4 fantasy points. Bad? Not by any means. But, does it justify the hype? Not exactly. Mahomes will essentially be playing his rookie season – looking at you Ben Simmons – and while we've seen a fair share of rookie QBs step into the NFL and not miss a beat, the numbers aren't exactly in his favor. Especially when you factor in trips to Pittsburgh, New England, and LA (Rams) along with two matchups against the Chargers and Broncos.
Defense
Since 1999, 17 QBs have started at least 10 games for teams coached by Andy Reid, and of those 17, only three failed to put up at least 3,000 yards passing (2002 Donovan McNabb – who added 460 rushing yards and six rushing TDs, 2006 McNabb – who was coming off sports hernia surgery, and 2012 Michael Vick). Now I get it, 3,000 yards isn't much in today's NFL, but that's 120 fantasy points - excluding any other factor. Add in a rough estimate of 15 TDs, and you're now at 180. Eli Manning finished 2017 as the 23rd highest scoring fantasy QB with 187 fantasy points despite having Ben McAdoo, no offensive line, no run game, and what some would amount to as CFL receivers. Mahomes will have Reid, Kareem Hunt (1,782 scrimmage yards and 11 TDs in 2017), Tyreek Hill (1,242 scrimmage yards and 7 TDs in 2017), Sammy Watkins (593 yards and 8 TDs for the Rams in 2017), and Travis Kelce (1,038 yards and 8 TDs in 2017). In addition to playing in what figures to be a QB friendly offense - for an offensive-minded coach who shouldn't struggle to find ways to maximize his strengths - a man is as good as his tools, and his are pretty damn good. The upside is obvious.
Verdict: Bust
Depending on where he falls in your draft, of course. Yes, the upside is clearly there, but based on his current ADP (111), Mahomes is going around the 10th round in 12-team leagues; ahead of guys like Philip Rivers, Dak Prescott, Derek Carr and right behind the likes of Matt Ryan, Jared Goff, and Ben Roethlisberger. That's pretty good company for a guy who's thrown just 35 passes in his NFL career.
Being one who doesn't mind waiting on QB, I'm not completely against grabbing Mahomes in the 11th or 12th round. But, even that late, expectations should be held in check. While Reid gets credited as being an offensive guru, his Chiefs have finished in the Top-10 in offensive yards and points scored just once in his five seasons in KC. Mahomes also ran a 4.80-second 40-yard dash at the combine – which is comparable to Peyton Manning and Drew Brees – so while he is quick and athletic, I wouldn't expect much in terms of rushing. Then, there's the inevitable rookie struggles and turnovers which are likely to accompany them. A 2017 Cam Newton season (minus the rushing totals) seems like a safe bet; around 3200 passing yards with say 15 TD and about the same in terms of INTs - roughly 200 fantasy points; which would put him in Tyrod Taylor, Jacoby Brissett, Andy Dalton range a season ago a.k.a. nowhere near the company he's currently keeping.
Jimmy Garoppolo, San Francisco 49ers
Prosecution
Who the hell is Jimmy GQ?
He dominated at an FCS school, Eastern Illinois University (Tony Romo's alma mater), but really? Eastern Illinois?! Yeah, he looked good in two 2016 starts while Tom Brady served his Deflategate suspension, but we've seen Matt Cassel, Brian Hoyer, Ryan Mallet, and Jacoby Brissett go from Brady backup with promise in New England, to NFL flunkies outside of Foxborough. Most recently, Brissett, who finished 30th of 32 qualified QBs with a 58.8% completion % in 15 starts last season as a Colt. He also threw just 13 TD to 7 INT, and his 81.7 quarterback rating was good for 22nd despite the likes of T.Y. Hilton, and Jack Doyle. So, yeah, Garoppolo might have gone 5-0 to end the season, but he also threw five INT over those five starts and teams now have a handful of game tapes to study up on. He's likely just another in the line of Pats expats who will struggle to find success on his own.
Defense
Garoppolo looked good to close out the 2017 campaign, and more importantly, he looked like a winner. Once the 49ers handed him the reigns, they went 5-0, he averaged 308 passing yards per game to go along with six passing TDs, and three of those five games came against top 12 defenses. Add that to his two starts in 2016 – 248 yards per game with four TDs and zero INTs – and you have about half of an NFL season as a sample size to suggest he's no fluke. He's Matt Ryan-esque in build (and from what I've seen skill set; to an extent), the same Matt Ryan who averaged over 4,700 passing yards with Kyle Shanahan as his Offensive Coordinator (San Francisco's Head Coach) – including an MVP award and Super Bowl appearance. He's got a veteran receiver in Pierre Garcon, and a speedster on the outside in Marquise Goodwin while George Kittle and Trent Taylor both showed signs of promise over the middle a season ago. Oh, and they added Jerick McKinnon to the backfield who is a perfect fit for this offense and is bound to have a monster year - both on the ground and through the air. Jimmy GQ is surrounded by some solid weapons, and has the coaching staff behind him to capitalize on his abilities.
Verdict: Bust
The same caveat that was applied to Mahomes applies to Garoppolo; it depends on where he lands in your draft. That statement probably holds even more weight with Garoppolo as his eighth-round ADP (85) puts him in the same range as Matthew Stafford. While there is a lot to like with Jimmy G, 7th/8th-round is just a bit rich for my blood; especially given his propensity to turn the ball over last season - matchups at Minnesota, at LA Chargers, Rams twice, Denver, and Chicago don't exactly help his cause, either. Will he have nearly a 1:1 TD:INT ratio this season? Probably not, but he offers damn near negative rushing upside, and the target on his back is probably the biggest of any of the young QBs. As with Mahomes, a decent season seems likely ( I won't be surprised if he finishes the season as a Top-12 fantasy QB), but it seems wise to temper expectations given the price you'll likely have to pay to get him.
Mitch Trubisky, Chicago Bears
Prosecution
The primary objective of fantasy football is to score more points than your opponents, and QBs aren't likely to accumulate many fantasy points if they don't throw the football. Trubisky's 330 pass attempts in 2017 were good for 28th among QBs – fewer than guys like Trevor Siemian, Jacoby Brissett, and Deshone Kizer. Theoretically, fewer pass attempts should lead to a greater completion percentage and lower turnover margin. Well, Trubisky completed just 59.4% of his passes (27th) while putting up a 1:1 TD:INT ratio (7 TD, 7 INT). So, not only did he not throw the football much in his rookie campaign, but when he did, he wasn't very good in doing so. Not to mention, Jordan Howard has been among the league leaders in rushing attempts over his two seasons in Chicago, and given their talent on the defensive side of the ball, old school Bears football definitely seems like the recipe for success.
Game managers don't win fantasy championships.
Defense
Andy Reid gets a lot of credit for "turning Alex Smith's career around." Well, two of the best seasons of Smith's 12-year career came in 2016 and 2017 where he threw for 7,544 yards with 41 TDs and just 13 INTs. Over those two seasons, the Chiefs ranked 14th (412) and 23rd (405) in rushing attempts and 25th (546) and 17th (543) in passing attempts. Meanwhile, the Bears ranked dead last in passing attempts a season ago during Trubisky's rookie campaign. Why does any of this matter? Matt Nagy, the Chiefs offensive coordinator for those two Alex Smith seasons (who deserves as much credit as Reid), is now the Bears' Head Coach. Oh, and lest we forget, Trubisky was throwing to the likes of Josh Bellamy, Kendall Wright, and Dion Sims a season ago. No disrespect to any of those cats, but again, a man is as good as his tools. Trubisky received a new arsenal of weapons over the offseason as the Bears went out and signed Allen Robinson, Taylor Gabriel, and Trey Burton - all of which figure to provide a drastic boost to Chicago's receiving corps (and indicate Trubisky will be throwing a wee bit more this season). Jordan Howard and Tarik Cohen are still around to keep defenders in the box, and Kevin White is also healthy (knock on wood) to potentially spread the defense even more. Oh, and Chicago also boasts one of the better offensive line units in the league... Everything is in place for a breakout sophomore season.
Verdict: Boom
You guessed it, the same caveat applies. However, Trubisky's current ADP (166) means there's a pretty good chance you can grab him in the 13th round or later (if he's even drafted) in your 10/12-team re-draft leagues. Thing is, he easily has the potential to finish the season with Top-15 fantasy QB numbers. I wouldn't expect a 4,000-yard passing season, but 3,300 seems attainable, and I can all but guarantee that he'll double his TD total (7) from a season ago. In addition to what's likely to be an increase through the air, Trubisky's 248 rushing yards were good for the 13th most among QBs a season ago. And while you might not think of him as a dual-threat QB, his 4.67-second 40-yard dash was just .01 second slower than that of Texans' Deshaun Watson at last season's combine - an additional two fantasy points per game on average from rushing yards definitely seems repeatable, and that's on the low end.
All told, Garoppolo averaged 16.5 fantasy points per game over the last five games of 2017 while Trubisky averaged 13.5 - each had one 20+ point performance over that stretch, and both had two 18+ point performances. One major difference, Trubisky did it with inferior weapons and about five fewer pass attempts per game. With an improved receiving corps, and an offensive-minded head coach, neither of these differences seem likely to be a detractor to Trubisky's value in 2018 so the discrepancy in ADP between the two QBs is baffling. I'll gladly take the five-round discount with Trubisky.
More 2018 Fantasy Football & ADP Analysis