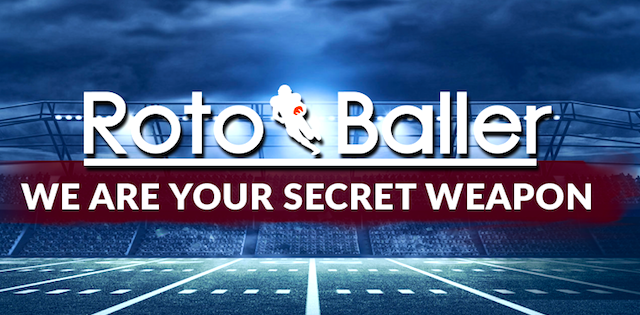 Every year there's one. Or in the case of last year, several. Who are the sleepers that can advance in the NCAA Tournament? More importantly, however, what sleepers are going to make your bracket special?
Over the last six years, a team seeded seventh or lower has made the Final Four. Can that happen again this year? Maybe.
What is for certain, they call it March Madness for a reason. Since a sleeper must be defined as a team the public will "sleep on," All teams listed are seeded fifth or lower. Here are five sleepers to keep an eye on as the tournament unfolds this week.
Editor's Note: Be sure to check out the rest of our NCAA Tournament articles and analysis, including a guide on how to fill out your brackets. Read our March Madness picks, sleepers, busts and predictions for the East, West, South and Midwest regions.
Belmont - (11 Seed, East Region)
The Bruins lost to Ja Morant and Murray State in the Ohio Valley Conference championship, but still did enough to impress the committee for an at-large berth as one of the Last Four In.
This team is deadly. Belmont is ranked in the top-20 in adjusted offensive efficiency, according to KenPom. Dylan Windler will be a name you know by next weekend.  The senior averages 21.4 points, and 10.7 rebounds per game while shooting 55 percent from the field, 43 percent from long-range and 84 percent from the line.
If the Bruins get by Temple in the "First Round," they'll face a Maryland team that just lost to Nebraska and has dropped four of its last seven. On the other side of that foursome is LSU--mired in scandal--and Ivy League champ, Yale.
Buffalo - (6 Seed, West Region)
We've seen them before.
The Bulls took everyone by surprise last year, beating an Arizona team with NBA-talent across the board. This year, with almost the entire team returning, all Buffalo did was go 30-3, win its conference and beat West Virginia and Syracuse on the road.
On the court, Buffalo is a well-rounded team ranking 19th in adjusted offensive efficiency and 29th in defense. Seniors C.J. Massinburg, Nick Perkins and Jeremy Harris are the engines, and they'll run you off the floor. The Bulls scored 84.9 points per game and can outscore anyone in the tournament. Buffalo's offense against Texas Tech's defense in a potential third-round game could be primed for a "One Shining Moment" spot.
Auburn - (5 Seed, Midwest Region)
The Tigers are humming, just coming off a demolishing of Tennessee in the SEC championship game. Much like Buffalo, Auburn likes to run. The Tigers rank eighth in adjusted offensive efficiency and made the most threes of anyone in college basketball. If they get hot, the sky is the limit. They also turn the ball over on defense, ranking fourth in the country in creating turnovers.
Auburn has three players that average in double-digits. Senior Bryce Brown leads the way with 15.8 points per game and makes over three three-pointers per game.
Should Auburn get past New Mexico State, it would face--most likely--a Kansas team that has been very inconsistent, and a team looking at an early exit.
Wisconsin - (5 seed, South Region)
The Badgers love to grind. In the tournament, that style of play can frustrate opponents and cause easy buckets and an easy path to the Sweet 16. Wisconsin has been playing consistently all year. A loss to Western Kentucky in December is its only defeat this season to a non-tournament team.
Ethan Happ is outstanding, averaging 17.5 points, 10.1 rebounds and 4.6 assists per game. Brad Davidson is a flopping charging machine, and the Badgers just don't do anything to get themselves into trouble.
Wisconsin is a better offensive team than Oregon, which should help them advance. Then the Badgers would take on a Kansas State team without its best player (Dean Wade) or an underdog UC Irvine squad that will fold due to Wisconsin's defense.
Saint Mary's - (11 Seed, South Region)
The Gaels just laid out the blueprint on how they can advance to the Sweet 16 in the NCAA Tournament. This is a team whose quality is overlooked due to its lack of strength of schedule. Don't be discouraged, however. Saint Mary's ranks 21st in adjusted offensive efficiency and 55th in defensive efficiency. KenPom ranks the Gaels 31st in the country. Not your typical 11-seed.
Against Gonzaga, Saint Mary's brought the game to a halt, holding the best offensive team in the country to 47 points. As a team, the Gaels shot 47 percent. Jordan Ford is a junior guard who can create his own shot as well as catch and shoot. Malik Fitts steadies them at the wing and Jordan Hunter is a beast down low. If they can stop Gonzaga's offense, Villanova (its first opponent) and Purdue (possible second opponent) should be a cakewalk, comparably.
More March Madness Brackets Advice