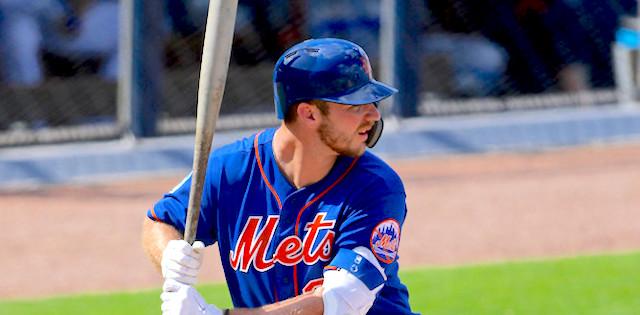 Many years ago, I noticed the managers in my long-time keeper league were consistently making terrible keeper decisions year after year. I thought I would help them out instead of taking their money every year and find a good set of Keeper League Rankings to share with them. What I found was quite disturbing.
There are currently two types of Keeper Rankings available in the industry: Type A is just the site's normal rankings with younger players boosted. These types of rankings only benefit leagues where all Keepers carry the same cost or no cost, such as Rounds 1-4. I also found a Type B that I have no explanation on how any human could ever perceive to be useful in any type of fantasy format. So instead of pulling a rankings list for them, I sat down on Excel for a good month and the Keeper Value Formula was born.
Keeper Value Rankings are intended for Keeper Leagues in which a fantasy owner must forfeit a designated draft pick in order to keep a player into the upcoming season. These rankings are based on Keeper "Values". In the marketing world, Value can be defined as "the extent to which a good or service (player) is perceived by its customer (fantasy owner) to meet his/her needs or wants." The Keeper Values are derived from my Keeper Valuation Formula which accounts for age, player cost (ADP), remaining player pool, past performance, future projections, missed playing time, and even positional scarcity.
Featured Promo: Want a free RotoBaller Premium Pass? Check out these sports betting promo offers from the top sportsbooks! All new sign-ups get a free bonus offer on their first deposit, and a free year of RotoBaller's Premium Pass for all sports ($450 value)!
Sign Up Now!
JB's Keeper Value System
The final product is a quantitative depiction of a player's ability to meet/exceed fantasy owners' needs based on the cost they paid for the player in the previous season (2019 ADP) and will subsequently pay for in the current season's draft (2020). The higher the score, the higher the return the fantasy owner will receive from the player keeping him at their associated cost. Approaching Keeper selections with this value-based attitude will greatly increase the effectiveness of a fantasy owner's draft in a keeper league.
Whereas the main purpose of the Keeper Value Formula is for customization based on specific leagues and keeper costs, I create these yearly rankings with standard 12 team league data, 2019 ADP, and 23rd Round cost for UDFA just as a baseline to help managers get an idea of their options. Feel free to reach out to me on Twitter @RowdyRotoJB to check out your specific league's values.
| | | |
| --- | --- | --- |
|  TIER  |  SCORE  |  DESCRIPTION |
| 1 | >100 | Finders Keepers! These are the Elite Keeper Values. MUST BE KEPT at all costs. |
| 2 | 75-99 | Great Keeper values. Unless you have a full load of Tier 1 players, these guys need to be kept. |
| 3 | 50-74 | You are gaining good value with these players. The majority of good keepers options tend to fall into this category. |
| 4 | 25-49 | Minimal value. The value exists, but not as much as your opponents are likely receiving with their selections. Consider if your options are limited. |
| 5 | 0-24 | Break-even point. Keeping these players will likely hurt your overall draft, as you are not adding enough value. Don't waste a Keeper selection here. |
| 6 | <0 | The associated costs make it impossible to return any value, these players will ruin your draft. Stay far away. |
2020 First Base Keeper Value Rankings
Tier One
I found it surprising that Pete Alonso in the late rounds was not number one in the rankings, but the formula has always valued first-round talents anywhere outside first-round costs, and it's hard to argue with Cody Bellinger. Belly put his sophomore "slump" season way back in the rear-view mirror in 2019 with career highs in all five Roto categories. He finished top-10 in HR, R, and RBI while adding 15 SB and a .305 BA to boot. There are really no red flags here as he also boasted top-10 LD%, Hard%, and K/BB%. Bellinger is a consensus top-five pick in 2020 and getting to keep him anywhere outside the first round is a huge value. Alonso is an easy choice considering how late we were able to snag him in most drafts in 2019 and all he did was lead the entire league in HR as a rookie.
Tier Two
The late-round value studs, Tier Two features three bats that really broke out beyond expectations in 2019. Many people, including myself, thought leaving Coors Field and moving to a possible utility-role would leave DJ LeMahieu on the waiver wire in most leagues. Nick Mariano and Bill Dubiel got the best of me there though, as their Yankee slugged a career-high 26 HR, hit triple digits in R and RBI, and finished with the fourth-highest BA in the league. RotoBaller rankings have him sitting at #70 overall for 2020 hitting atop the Yankees lethal lineup.
Trey Mancini and Josh Bell were both guys that were all but given up on and frankly, I thought we knew exactly what they were. Combine that with the fact that both play on bottom-tier offenses and the late ADP makes perfect sense. Both set career highs in HR, R, and RBI. Despite Josh Bell's drop-off in the second half, both are in the top 105 in our rankings for this season.
Tier Three
We have our first loophole ranking. Miguel Sano missed all of Spring Training last year due to a lacerated Achilles, which then led to a surgery that ultimately nailed down his ADP. Danny Santana, on the other hand, took the more common route of just flying under the entire industry's radar and then came out of nowhere and played out of his mind for the Rangers in 2019. Santana was one of only nine hitters to reach the 20/20 milestone and he did it in 511 PA. With Delino DeShields traded to Cleveland this offseason, the switch-hitting Santana looks to be entrenched as the starting CF in Texas. We have him ranked as #124 overall as those types of speed numbers are tough to come by these days, especially among first base-eligible hitters. Tier Three is finished out with two big names, as there is no surprise Matt Olson and his power is a value circa 12th-round ADP.
Freddie Freeman, however, scoring above 50 out of the second round was probably the biggest surprise for me at the position. This particular situation would probably need to be handled on a case-by-case basis. Freeman is currently being drafted in the second round of 2020 fantasy drafts (16th Overall), so there appears to be no value gained on the surface. But you will also have to take into account the player pool and available talent remaining for the early draft rounds after the keeper selections are removed which will vary on the league size and number of allowed keepers. Most likely, Freddie Freeman will not be available in the second round of keeper league drafts. One other aspect to consider which the formula cannot calculate with the standard data is where exactly your team will be drafting within that round. Nevertheless, the formula has spoken. Freddie Freeman is still a positive value being kept in the second round.
Tier Four
Now we reach the territory of: you don't want to keep, but if you have to it won't hurt. The tier is split into two interesting groups with the mid-round vets and the late-round new faces. The vets are led by Yuli Gurriel, Carlos Santana, and Max Muncy in rounds 16, 15, and 10 respectively. Gurriel and Santana enjoyed career seasons despite both being well north of 30 years young in 2019. I'm not going to say that Gurriel's power breakout was only due to a juiced ball and banging on trashcans, but I will certainly say I trust a repeat from Santana much more as he has been doing similar things for a while. The Hard% was at a career-high and the .293 BABIP isn't high enough to make me think the .281 BA was a complete fluke.
In our recent Staff Mock Draft, I landed Carlos Santana in the 11th round and I feel like that is even a great value for this season. The late-round new faces of Tier Four are represented by Christian Walker, Hunter Dozier, and Ryan McMahon. All with ADP outside the 23rd round in 2019, the potential alone (and maybe some Coors magic) makes for three decent keeper options here. All three fall inside the top 200 of RotoBaller's 2020 rankings, with Hunter Dozier leading the way at 164 overall.
Tier Five
If you've reached this point in the rankings you either went into full Win-Now mode last season or you just made some oopsies in your keeper management. Regardless of the reason, while you don't want to rely on Tier Five keeper selections, there is still technically value to be had here - hence the positive scores. Jose Abreu represents a perfect depiction of this tier year after year, as he always seems to be slightly undervalued in drafts despite six straight seasons of wRC+ ranging from 115 to 167, four of which saw at least 30 dongs. Then we head into some popular late-round targets for this season: Mark Canha, Michael Chavis, Yandy Diaz, and Renato Nunez. RotoBaller has all four hitters ranked in the 18-19 round range, so depending on how your league handles keeping UDFA, there is potential for some value with decent upside.
More Dynasty Baseball Strategy