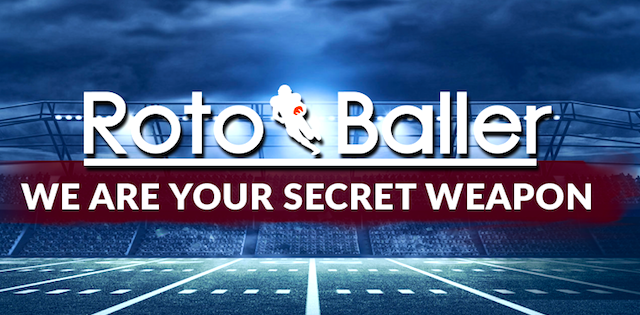 The 2019 NCAA Tournament is about ready to take over the sports world as the second round of the Tournament will get underway on Thursday and Friday.
Every year there's one at least one team that "shocks the world" and makes a run to the Sweet 16/Elite Eight and sometimes to the Final Four -- Loyola (Chicago), VCU, George Mason, Butler, etc... Is there such a team this year? Maybe.
They do call it March Madness for a reason. All teams listed are seeded seventh or lower. Here are five sleepers to keep an eye on as the tournament unfolds this week.
Editor's Note: Be sure to check out the rest of our NCAA Tournament articles and analysis, including a guide on how to fill out your brackets. Read our March Madness picks, sleepers, busts and predictions for the East, West, South and Midwest regions.
No. 13 Vermont Catamounts
The Catamounts are a solid team that knows how to win as Vermont has won at least 27 games in each of the last three seasons. Defense is the Cats mantra as they are good at getting stops and keeping opponents off of the offensive glass. Vermont is holding its opponents to just .86 points per shot and 42 percent shooting from the field overall.  The Catamounts are collecting 78.8 percent of all defensive rebounds, which is the second highest percentage in the nation.
It is not all about the defense for the Cats, as Anthony Lamb, an NBA prospect, and Ernie Duncan are proven scorers. Lamb has always been a reliable scorer and rebounder, but he has improved his ball-handling and three-point shooting this year. The 6-foot-6 junior is averaging 21.4 points along with 7.8 rebounds and 2.2 assists while shooting 52.1 percent from the floor as well as 41.3 percent from long distance.
Vermont's lack of size, particularly in the frontcourt, could end the Cats' Tournament run before it even starts.
No. 12  Oregon Ducks
Expectations were high at the beginning of the year for the preseason #14 Ducks as junior point guard Payton Pritchard, and senior forward Paul White returned. Coach Dana Altman also brought in highly touted prospects Bol Bol, Louis King, Will Richardson, and Miles Norris as part of his 2018 recruiting class. Bol Bol got off to a fabulous start but only appeared in nine games as a result of a season-ending foot injury. The Ducks were 6-3 at the time of Bol's injury, and they went 9-9 over the next 18 games.
Oregon enters the Tournament on an eight-game winning streak, with seven of the eight victories by double-digits, behind the superb play of King and Pritchard. King has scored in double-figures in six of the eight games while Pritchard has done so on seven occasions.
The Ducks are very long with four starters standing at least 6-foot-9 or taller, which has helped them finish the regular season with the 18th best defensive efficiency, per KenPom. The Ducks also rank 12th in block percentage and 20th in steal percentage. In addition, they have held seven of their last eight opponents to under 61 points.
Oregon's biggest issue is offense. Besides not having a go-to-scorer, the Ducks decision-making leaves a lot to be desired, as does their shot selection.
If the Ducks can generate enough offense, they are good enough defensively to still be alive on the second weekend. Oregon has limited its opponents to 40.2 percent shooting from the field and 29.4 percent from beyond the arc this season, which ranks 22nd and 11th nationally.  The Ducks have five wins over Tournament teams.
No. 12 Murray State Racers
Murray State has won 11 straight games, which coincides with the insertion of 6-foot-8 junior college transfer Darnell Cowart into the starting lineup. But make no mistake, the Racers chances of advancing past Mississippi State in the Round of 64 and beyond depends on how well top-NBA prospect Ja Morant performs. The 6-foot-2 point guard is an incredibly explosive athlete who attacks the paint at will and can knock down perimeter jumpers on a semi-consistent basis. But Morant is more than just a scorer as he is also the NCAA's assist leader at 10 dimes per game. He has scored 20 or more points on 25 occasions and posted double-digit assists 18 times.
No. 8 Syracuse Orange
The Orange are not in good form, losing six of nine. However, they have a habit of making surprising Tournament runs as a result of how difficult it is for opponents to prepare for their patented 2-3 zone. A few recent examples: last season the Orange tied for 10th in the ACC and were a First Four participant, but they ended up winning three games to reach the Sweet 16, and two years prior, Syracuse was tied for ninth in the ACC and made it to the Final Four.
So, how can the Orange make a similar run? The top reason is that the Orange own the 24th-most efficient defense in the country as they are tall and long with each of SU's top eight players standing 6-foot-5 or taller. Syracuse ranks 41st in the nation in scoring defense (65.7), 17th in field goal percentage (39.8 percent), 43rd in two-point field goal percentage (46.5 percentage) and 72nd in three-point percentage (32.3 percent). The Orange are also 14th in steal percentage and second in block percentage.
Offensively, the 'Cuse is not the most efficient. However, guard Tyus Battle is an excellent scorer and shot-maker. But he will need help from Oshae Brissett as well as Elijah Hughes for the Orange to have any chance of advancing. Syracuse has victories over Duke, Ohio State, Louisville, and Northeastern.
While Battle, who missed the ACC Tournament due to a back injury, is expected to be ready for Thursday's game against Baylor, junior guard Frank Howard will not play as he has been suspended for a policy violation.
No.7 Nevada Wolf Pack
While it is likely the four teams listed above, with the possible exception of Syracuse, will not survive past the Round of 16, if they can get there in the first place, the Wolf Pack are different. If Nevada is able to play at it neck-breaking pace and aggressively, the Pack could reach at least the Elite Eight if not the Final Four.
Nevada is an experienced and talented squad that is long and versatile. The Martin twins -- Caleb and Cody -- along with Jordan Caroline lead the way for the Wolfpack, which ranks in the top-35 in both offensive and defensive efficiency.