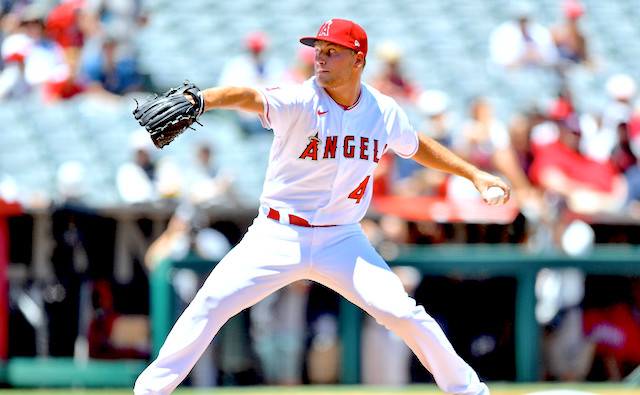 We have to be extremely, extremely careful when making judgments based on Spring training data. Every single year, you will see plenty of players dominate in spring and then end up being complete duds in the regular season, and vice-versa.
That makes it tough to genuinely and honestly write a piece like this, so I am going to proceed very carefully. I am mostly looking at players who have played their way into a starting job and that have shown believable underlying talent in the past. You'll see what I mean as we move forward.
I cannot stress it enough - do not get overconfident or jump the gun on any of these players. Spring data is misleading every single year, but here we go, some of the players that I think are standing out this spring that we should at the very least look into.
Editor's Note: Our incredible team of writers received 13 award nominations by the Fantasy Sports Writers Association including Baseball Writer of the Year, Football Writers of the Year, Golf Writer of the Year and many more! Be sure to follow their analysis, rankings and advice all year long, and win big with RotoBaller!
Read More!
Two months ago, Schmidt was on nobody's radar because he was several steps away from getting a job in the Major League rotation. Since then, Frankie Montas and Carlos Rodon have hit the IL, opening up two spots in the Yankees rotation. The team's lack of depth after a couple of trades last year has pushed Schmidt into the rotation, and to his credit, he certainly looks up to the task.
The most important thing to note here is Schmidt's minor league numbers over the last two seasons:
| | | | | | | |
| --- | --- | --- | --- | --- | --- | --- |
| GS | IP | K% | BB% | ERA | WHIP | HR/9 |
| 16 | 68 | 30.2% | 7.3% | 2.91 | 1.15 | 0.93 |
What we want from pitchers is a K-BB% above 20%, and Schmidt checks that box.
His Major League performance last year was lackluster (22.6% K%, 10.2% BB% in 64 innings), so that's a big reason for pause. There is reason to believe he can improve on that in a hurry because what he's done this year is add a cutter that has made him look awesome in spring. He's fired off 11.2 innings this spring and has struck out 17 batters while walking only one. All of the reports are that his cutter looks legit, and he has a pretty great slider backing it up (19% SwStr% in the Majors last year).
I'm a big fan of giving Schmidt a shot early on in the year, although he's not someone you need to hold on to if he struggles early on.
We saw flashes of greatness from Detmers last season. He threw a no-hitter early on in the year and had a fantastic run of eight starts in the middle of the year (33% K%, 10% BB%, .212 AVG allowed).
He remodeled his slider in the middle of the year when he got sent back down to AAA for a spell. He increased the velocity on the pitch and that helped bring the 6.7% SwStr% the pitch earned on his first 100 pitches the whole way up to 18% after he returned from the minors.
Detmers was one of the Angels' top prospects before he "graduated," so the talent has long been there. What we have seen this spring is a whole bunch of strikeouts (19 in 14.1 innings) and a good reduction in the walks (just five). That's a 24.6% K-BB%, which is a good thing to see even if it is across just four outings.
I would still have interest in Detmers even if he were having a bad spring, which is the reason I'm confident giving him a shot early on this year, but he's another guy we should be willing to drop if things aren't looking good early on (bad fastball performance, a high walk rate).
Darick Hall, Philadelphia Phillies
In 142 plate appearances in the Majors last year, Hall hit nine homers and pulled off an elite 11.3% Brl/PA (17.4% Brl%). Sure, the strikeout rate was high (31%) and the walk rate was infinitesimal (3.5%), but you can deal with that when you're hitting barrels at such a high rate.
Brl/PA Leaders, 2022 (100+ PA)
Chances are he would not have kept up a barrel rate nearly that high had he stayed in the Majors all year, but needless to say - the guy has legit pop.
Bryce Harper being on the shelf for at least two months to begin the year opens up plenty of PAs at the DH spot, and it seems to be Hall's job to lose at this point. He has pounded five homers in 45 PAs while limiting strikeouts to 18%. A healthy amount of those PAs were not against Major League pitching, so it's still likely that he'll go for a high strikeout rate again come April, but he is a guy that can be near the league leaders in homers while he's in the lineup, and that's someone worth starting on your fantasy team - especially if your team sets up nicely in batting average but comes up a bit short in power.
When you have a 29-year-old with a career 4.99 ERA and a 1.38 WHIP in 61 starts, you should usually just completely ignore a good Spring training. Brubaker has been mediocre for more than two years now, so why should we care about him now?
The reason for me is that he's always had one phenomenal pitch, his slider. Last season, he put up a sweet 22.8% SwStr% on the slider. It's one of the best pitches in the league among starting pitchers. That always made Brubaker a candidate to drastically improve in a hurry if he could ever figure out how to throw an even league-average fastball.
This spring, his slider has still been great (27.7% SwStr%), and his sinker has played better (30.9% CSW%, 8.2% SwStr%). He's also posted good numbers on the curveball (16.7% SwStr% on 11% usage).
The most likely scenario is that his sinker is still not good enough to make him a strong fantasy pitcher, but he's certainly someone to keep an eye on when the season gets rolling. He has 20 strikeouts in 12.1 innings this spring with just three walks, so things are looking up for Brubaker.
It's been a turbulent couple of years for Boyd. He threw just 78.2 innings in 2021 and 13.1 last year all due to injury. He appears to be healthy again and has a job in the Tigers rotation, and he's looked really great this spring with 21 strikeouts and three walks in 13 innings.
The biggest positive about Boyd is that we saw really encouraging things from him in the past. In 2019, he racked up a 30.2% K% with a 6.1% BB% across 185 innings. That's tough to do, and it shows us a player that is capable of really good things.
He has a home run issue (career 1.6 HR/9), and that will likely still be an issue this year, especially with the Tigers moving in some of the fences there. All of this said, Boyd is pretty much free in drafts and he seems like a guy who can give your team some extra strikeouts at the very least.
It's always interesting to watch the spring of a player who missed the entire previous season. Conforto's health situation was so bad last year that no team even made him an offer. The Giants felt good enough to give him a contract this offseason, and so far it looks like that could be working out for them.
Conforto is hitting .257/.389/.600 this spring with four homers in 38 PAs. I will say it once again, a 38 PA sample in spring is next to meaningless. In Conforto's case, however, it does at least assure us that he still has the ability to hit a baseball hard - and that's at least something.
Backing up a step, Conforto is just three years removed from a season where he posted an 11.6% Brl% with a 72.9% Contact% while hitting 33 homers. He was one of the game's better hitters back then, so maybe with a fresh bill of health, he can do that again this year.
Download Our Free News & Alerts Mobile App
Like what you see? Download our updated fantasy baseball app for iPhone and Android with 24x7 player news, injury alerts, sleepers, prospects & more. All free!


More Fantasy Baseball Advice