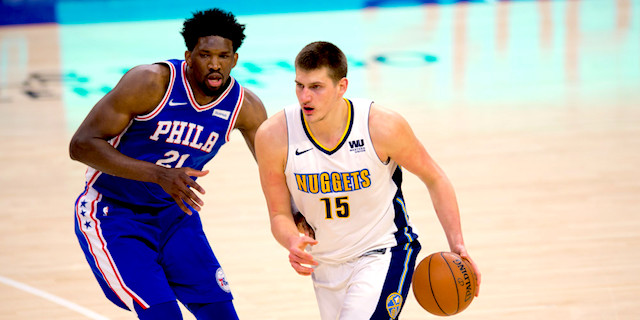 Welcome to the RotoBaller NBA Recap. In this feature, we will highlight three fantasy basketball takeaways from last night's slate of NBA games. The Lakers, who are still without LeBron James, were upset at home by the Cleveland Cavaliers, which lowered the Lakers record to 3-7 with James sidelined. The Lakers have fallen all the way to the 8th seed in the Western Conference standings.
We had a scoring frenzy in Washington, as the Raptors barely escaped the upset against the Wizards with a 140-138 victory in double overtime behind a 41-point performance by Kawhi Leonard and Pascal Siakam's 24 points and 19 rebounds. The Houston Rockets have been one of the hottest teams in the NBA over the past month, but have fallen on tough times as of late, including a defeat to the hands of the Orlando Magic yesterday by a final score of 116-109. James Harden finished with 38 points, 12 assists and nine rebounds, but finished just 1-for-17 from three-point range.
Let's take a look at the recap for NBA games on Sunday, January 13th.
Editor's Note: Our friends at Monkey Knife Fight have the best, most fun, fastest growing DFS props game! It's super simple to play and to win real money. Just choose your NBA, NHL or PGA game, and make your picks! Get a 100% instant deposit bonus up to $50 using promo code: BALLER. That's $50 for free - don't miss out!
Play Now!
It's like we have talked about this guy before in our RotoBaller Recaps, but Stephen Curry put on an absolute show for the Dallas Mavericks' crowd yesterday. Curry finished with 48 points, including a dagger three-point shot with the game tied late in the contest. It was his 11th three-point make of the evening, as his long range shot was on point throughout the game.
Not only was Curry lighting up the scoreboard, but he was also helping his team in other ways too. He grabbed six rebounds and set up his friends for five baskets. Additionally, he even blocked two shots and came away with a steal as well.
Curry has been playing at a high level all season, but the recent faith in Curry by teammate Kevin Durant is something worth monitoring. The three-pointer Curry made at the end of the game yesterday is usually a play drawn up for Durant, but Durant waived it off and told Curry to hold the ball and take the shot when it opens up for him. The gamble worked off and Curry nailed the shot and the Dubs came away with the dub.
Bradley Beal Notches Triple-Double in Loss
Although the Wizards were unable to take down the Raptors in a double overtime loss Bradley Beal still put in a tremendous effort. Beal finished with 55 minutes logged and had 43 points, 15 assists, 10 rebounds, three steals and two blocks.
Unlike James Harden's 11-for-32 shooting night yesterday, Beal was efficient with a 17-for-36 shooting night, including a solid 6-for-12 from three-point range. His efficiency and lack of star power around him, especially with John Wall's injury, requires Beal to log huge minute totals and he should be a top guard option for the remainder of the year.
Beal is in the middle of a five-year contract, but it'll be interesting to monitor if the Wizards look to move Beal before the trade deadline next month with the team not expected to contend this year with Wall out for the season. For fantasy owners sake, you should hope that the Wizards hold onto Beal, as he will be counted on as the team's number one option for the rest of the year.
Nikola Jokic Does it All for the Nuggets
Nikola Jokic has the Nuggets leading the Western Conference due to his strong play this year and that continued to be the trend after his performance in yesterday's win over the Blazers. Jokic was a team-high plus-15 when on the court and finished with 40 points, 10 rebounds and eight assists. He was 15-for-23 on his shots from the floor, including 4-for-7 from three-point range.
Since 2019 began, Jokic is averaging 27.3 points, 12.1 rebounds, 7.9 assists, 1.1 blocks and 1.0 steals per game. The Nuggets are 6-2 in those eight games. He isn't highly efficient from three-point range, as he is shooting just 32 percent from long range this year, but still... that's not too shabby for a seven-foot center.
While Draymond Green has been heralded as the best second round pick in recent NBA history, Jokic is making a good case to challenge Green for that label.
More Fantasy Basketball Analysis