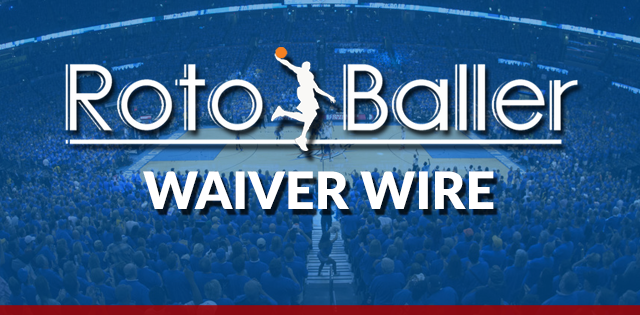 BALLER MOVE: Add In 12-Team Leagues
OWNED IN: 9% of leagues
ANALYSIS: Phoenix Suns forward/center Frank Kaminsky should be near the top of fantasy owners waiver wire lists heading into Week 2 of the NBA season. Kaminsky is in line to be a primary benefactor of the minutes vacated by suspended center Deandre Ayton. Ayton was suspended for 25 games for violating the NBA's Drug Policy on Thursday and played 33 minutes on opening night against the Sacramento Kings. This means that the Suns need someone to take on those 33 minutes each night.
No one is better suited to grab some of those minutes than Frank "The Tank" Kaminsky. The 2015 lottery pick saw 19 minutes of playing time in the team's first game. His stat line of nine points, four rebounds and two assists left a lot to be desired, but his performance on Friday night against the Denver Nuggets showed what he is capable of when he gets the opportunity.
In his 33 minutes, Kaminsky recorded the eighth double-double of his NBA career with 19 points, 11 rebounds, and a flawless 11-for-11 performance from the charity stripe. Kaminsky's only challenger for Ayton's minutes, Aron Baynes, put up 15 points and seven rebounds before fouling out in the 108-107 overtime loss.
Kaminsky is a great addition for owners in deeper leagues and a must-add for all the Deandre Ayton owners that are struggling to fill the void that their top-three round pick has left in their fantasy roster.
By popular demand, RotoBaller has aggregated all of our fantasy basketball NBA waiver wire pickups into a running list of NBA waiver options, so bookmark the page and check back often for updates.