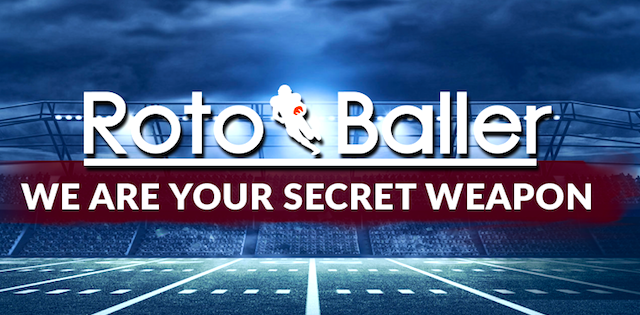 Well, another Summer League has come and gone. This one wasn't quite as exciting as past Summer Leagues because we saw some big name guys sitting out, including Zion Williamson, who left after a knee injury in his first game, while some players arrived late because of all the trades that held up their ability to join their teams.
While a lot of people say Summer League is meaningless, I think it can definitely show us something. In this column last year, for example, I identified the following players as risers after performance: Jaren Jackson Jr., Wendell Carter Jr., De'Anthony Melton, Harry Giles, Mitchell Robinson, Kevin Knox, and John Collins. I feel good about everyone on that list aside from Giles and Knox still. For fallers, I like to stay away from rookies, but last year I identified three non-rookies whose Summer League left me worried: Dragan Bender, Josh Jackson, and TJ Leaf. I think it's safe to say those three guys poor Summer League performance was indicative of some real issues in their game.
So, who are this year's Summer League risers and fallers?
Editor's Note: Get any full-season NBA and DFS Premium Pass for 50% off. Our exclusive DFS tools, Lineup Optimizer and daily Premium DFS Research.
Sign Up Now!
Post-Summer League Risers
Nickeil Alexander-Walker (G, New Orleans Pelicans)
The Pelicans look like they got a really good player in Nickeil Alexander-Walker.
NAW has serious craft and IQ as a passer, the lookoff here is far more than for flare (which is an issue i have with him at times). Watch Shaq Buchanan (27, MEM) drift to the corner because NAW's eyes tricked him here: pic.twitter.com/eRnVzGecYk

— Ben Pfeifer (@Ben_Pfeifer_) July 15, 2019
NAW was a triple threat for the Pelicans, scoring and rebounding and passing well. He showed off an ability to make plays with the ball in his hands, something that could make him very useful as a secondary distributor in certain Pelicans lineups.
Even if the Pelicans have too many ball handlers for NAW to wind up in that kind of role, he still projects to be a very good three-and-D guy right off the bat. In Summer League, he was everywhere defensively, constantly making plays on the ball. On the other end, he was...also everywhere. The battle for backup wing minutes in New Orleans will be tough with guys like J.J. Redick and Josh Hart on the roster, but NAW has a good shot to claim a big chunk of those minutes.
Brandon Clarke (F, Memphis Grizzlies)
I present to you your 2019 Las Vegas Summer League MVP!
Brandon Clarke was a popular pick among NBA Twitter's draft heads before this year's draft, and his performance in Las Vegas showed why. Clarke shot the ball well both inside and outside during SL, and gave the Grizzlies a strong rebounding presence inside. He also showed himself to be a capable defender, someone able to switch onto smaller players and keep up. That'll be important in Clarke's quest to crack the Grizzlies regular season rotation. Clarke's likely to be the first big off the bench and someone who can allow Jaren Jackson Jr. to slide up to the five at times. He's not going to put up numbers that make him a fantasy must-own, but he will be a consistent presence on a young squad.
Clarke also showed that he can run the floor. That versatility will come in useful in Memphis:
Brandon Clarke, point guard pic.twitter.com/brT5JYLhAe

— Ben Pfeifer (@Ben_Pfeifer_) July 16, 2019
Plus, he can get blocks:
Naz Reid has real athleticism concerns as Brandon Clarke swallows him up here pic.twitter.com/RRWMwWbCfh

— Ben Pfeifer (@Ben_Pfeifer_) July 16, 2019
I haven't finished my fantasy rankings for this upcoming season yet, but I imagine Clarke being a sneaky value play.
Carsen Edwards (G, Boston Celtics)
Someone this small shouldn't be able to do this:
Carsen pic.twitter.com/HB6M5oCIOK

— Max Carlin (@maxacarlin) July 10, 2019
I had a hard time getting a read on Carsen Edwards before Summer League because it seemed like he might just be an undersized bench guard who was capable of getting hot and making shots, which...isn't far from the truth. But Summer League left me impressed with his strength and with his ability to get his shots up quickly. Edwards can create space for his shots, and that's what'll help him find a role with the Celtics this year. Expect Edwards to be a key piece for Boston this year and a late fantasy value.
(Speaking of Celtics, Grant Williams almost made this list but I didn't want to do three Celtics. Check out my buddy Ben's recent piece about Boston's rookies and their Summer League play for more on Williams.)
Tacko Fall (C, Boston Celtics)
When Summer League started, I thought of Tacko Fall as just a tall guy whose actual ability to stay on an NBA floor was debatable, but he flashed a lot of solid stuff over the course of the week. Fall's height allows him to just hang out under the basket offensively and dunk any ball that gets near him, but that was something that was to be expected.
(What was less to be expected was some actual good post work like this:
It's Tacko's world pic.twitter.com/K4cnr4bz07

— Max Carlin (@maxacarlin) July 9, 2019
)
Where Fall impressed me the most was on the other end. His lack of quickness means that he's going to be stuck to the paint defensively, and in order for that to work he has to be an elite rim defender.
Well, he could be an elite rim defender:
Tacko Fall records his first block in a @celtics uniform! ☘️#NBASummer pic.twitter.com/UrkGoRxPmU

— NBA TV (@NBATV) July 6, 2019
Now, he obviously has limitations on that end, as you can see on this play where he's just not able to defend in space:
Tacko cannot guard a Jarred Vanderbilt faceup pic.twitter.com/Wh8KHmSwD1

— Max Carlin (@maxacarlin) July 10, 2019
But overall, Summer League left me feeling okay about Fall's future role in the NBA. It might take him a bit, but he'll be a help for fantasy owners who need help in rebounds and blocks at some point.
Tyler Herro (G, Miami Heat)
Yes, a couple weeks ago I was ready to give up on Herro before he'd even played a game, but I have to admit he had a good Summer League.
Herro shot the ball well, but his shooting was to be expected against the level of competition he faced. What got me more was his playmaking and his ability to play with the ball in his hands.
Here's a good thread with some video of Herro:
A quick "Good & Bad" from Tyler Herro's first quarter stint.

First, the good: a smooth hop step into a play-in. Nice finish. pic.twitter.com/xgA9aPWh00

— come get this shrimp (@NekiasNBA) July 9, 2019
One thing I notice here is that he looks a lot more comfortable dribbling than I thought he would. There's one play where he makes an absolutely absurd pass that I just kept watching over and over because I couldn't believe it. If Herro can be a ball handler and not just a spot up shooter, I'll be feeling significantly better about him and his NBA future, even if I still don't think he was the right pick for Miami.
Matisse Thybulle (F, Philadelphia 76ers)
Another player who was popular on Twitter leading up to the NBA Draft, Thybulle basically has to be good because the Sixers were so transparently in love with him that the Celtics sniffed out the interest and made Philly move up to pick him.
Thybulle was picked for his defensive instinct and production, and he looks like he'll be able to bring that into the NBA almost instantly as one of Philadelphia's first wings off the bench. But there was more than just defense on display at Summer League, as Thybulle looked comfortable as a catch-and-shoot guy. I know the phrase "three-and-D" gets thrown around a lot in NBA circles, but Thybulle has the chance to be an elite one.
Post-Summer League Fallers
Again, I'm not looking at rookies here, so while the rest of the Internet talks about R.J. Barrett's disappointing performance, I'm just going to briefly mention it right now and caution everyone to like Barrett exactly as much as you did pre-Summer League, which is admittedly not much for me.
Now, for some non-rookie fallers.
Grayson Allen (G, Memphis Grizzlies)
smh smh smh
Grayson Allen's highlight of Summer League was an ejection, which just about says all I need to say about him. He's bound to get minutes on a rebuilding Grizzlies team this year and while we can't totally write him off, things are just feeling bleak with Allen. Even a 17-point, five-rebound performance to cap off the Grizzlies' Summer League championship doesn't leave me feeling good about Allen because I just keep replaying him picking up two flagrant fouls in eight seconds in a meaningless game in July. That's the behavior of a player who is playing his way out of the NBA.
Jacob Evans (G, Golden State Warriors)
Played a lot of point guard. I don't think switching a guy's position after one season in the league is a good sign. I also just don't think Evans was very impressive. It's hard to see what his role is going to be on this Warriors team. Fourth guard until Klay Thompson returns and then he's a fifth guard?
Chandler Hutchison (F, Chicago Bulls)
Hutchison returned to action after a toe injury cost him the last 33 games of his rookie year and if I hadn't known that he was a second-year player, his performance wouldn't have told me. Hutchison averaged 13.5 points per game, but he did that through playing a lot and shooting a lot. He shot just 29 percent from the field, a mark that definitely won't cut it moving forward. I don't want any part of Hutchison on any of my fantasy teams this year.
More Fantasy Basketball Analysis