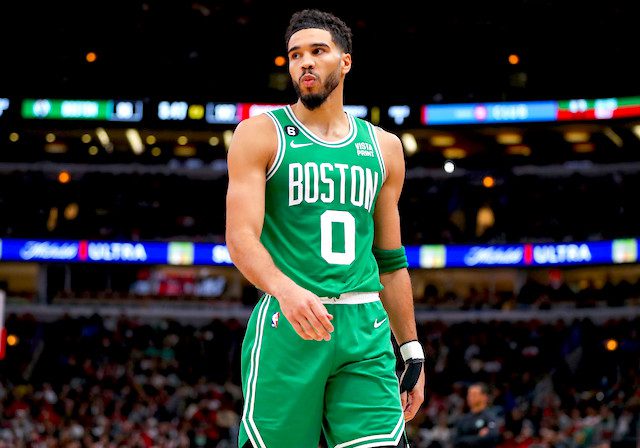 Welcome to our daily NBA DFS picks and recommendations for the playoffs! The intensity and stakes are high as we navigate through the postseason, and I'm here to provide the insights and recommendations you need to gain a competitive edge and maximize your winnings. Each day, I'll share my top picks and analyze critical factors impacting player performance and game outcomes, such as injuries, player matchups, and team strategies. It's important to note that value plays tend to shrink in the playoffs, so we'll focus on finding high-value, consistent players with solid matchups. Get ready for the excitement and intensity of NBA playoff DFS, grab your coffee, and let's dominate the competition together.
Single-game slates are a whole different animal than the ones we typically work with. The difference is the way you set your lineups on FanDuel and DraftKings. On FanDuel, you play five players in a lineup, and you get multiplier bonuses for MVP (2x), STAR (1.5x), and PRO (1.2x) spots. The pricing stays uniform, and positions don't come into play. On DraftKings, you play six players in a lineup, and only one of them gets a multiplier bonus, the Captain (1.5x). The significant change with DraftKings is that they make you pony up 1.5x salary to select your Captain, which also plays into lineup construction. There's a strong chance that you will share lineups with other people tonight if you're just blindly using optimizers, which makes identifying the correct contrarian plays all the more critical on slates like these.
Here are my daily fantasy basketball lineup picks for FanDuel and DraftKings on 5/27/23. Keep an eye on RotoBaller's NBA injury news and also our full NBA injury report today to stay up to date before lineups are locked.
DraftKings and FanDuel Captains/MVP - NBA DFS Lineup Picks
Jayson Tatum - ($20,100 DK Captain, $17,500 FD)
I know this is the "easy pick," but I don't care, nor should you. Tatum is the logical choice to be the highest priority Captain/MVP in lineups tonight due to his consistently high-level play and a ceiling that only Jimmy Butler can come close to approaching. He's averaging 50.7 DK points per game in these Eastern Conference Finals, but he has two games with at least 62.75 DK points, and there has only been one other 60+ DK point game in this entire matchup (Jimmy Butler - Game 1). Tatum is one of the NBA's young superstars, and he will continue to dominate usage and production for this team as they continue their quest to complete the 3-0 series comeback.
Jimmy Butler - ($19,800 DK Captain, $17,000 FD)
Butler is the next choice for the Captain/MVP slot, and the reasoning behind it parallels why I like Tatum as the top priority tonight. Butler's status as the high-usage alpha on the team means we can generally count on consistent production and the occasional ceiling performance, and that's exactly how this series has gone for the enigmatic star. He has put up a few subpar games (30.75 DK points in Game 5, 38 DK points in Game 3), but he also has a 63.25 DK point game and two more games with at least 51 DK points in this series. He only took ten shots and six free throws in Game 5, which are well below his season and playoff averages. Expect Butler to come out hungry and firing up shots tonight; if we get a motivated Butler, we'll want him in the multiplier spots.
Marcus Smart - ($12,000 DK Captain)
I'll preface this by saying I would only consider getting to Smart on DraftKings, because we want the players with a path to the top fantasy score of the night in the multiplier spots on FanDuel. DraftKings scales the salaries for the Captain slot, which means we can afford to use a mid-tier salary player there and get more studs in our lineups. Smart has averaged 30.7 DK points per game in this series, exceeding 38 DK points in Game 1 and Game 5. He can score and rack up rebounds, assists, and (most importantly) steals, and he's a catalyst for a Boston team trying to make history. He had five steals last game and two steals in Game 4 - if he can keep that up, he's a player we need to consider at Captain.
Others to consider (FanDuel): STAR/PRO slots only - Bam Adebayo, Jaylen Brown, Derrick White, Grant Williams, Al Horford
Others to consider (DraftKings): Bam Adebayo, Jaylyn Brown, Derrick White, Grant Williams, Al Horford
Want more NBA DFS tools and content? Our NBA Premium package includes our daily DFS Cheat Sheets, Research Station, Optimizer, and access to our Premium Slack Chatrooms where members can chat with our NBA analysts. Check out this big win from RotoBaller premium member Bsuperak on FanDuel using our Premium tools - join in on the winning!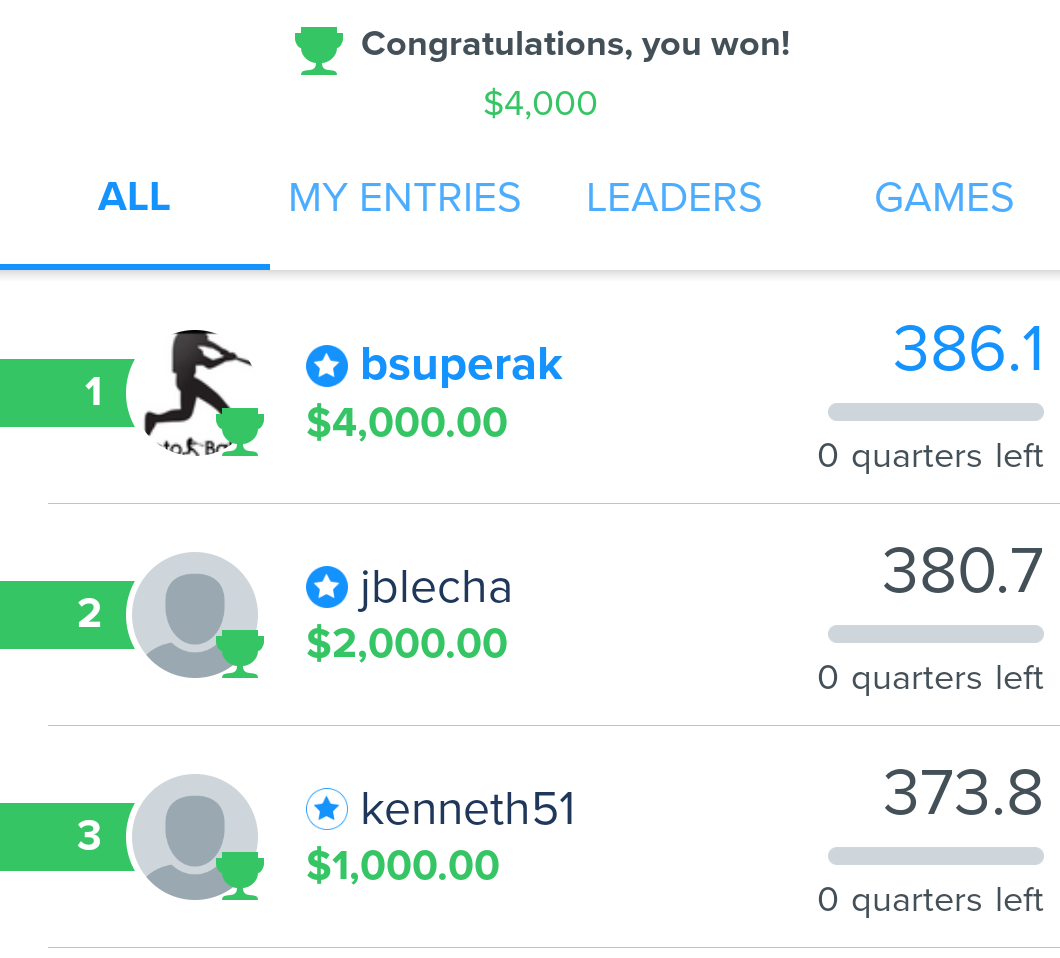 DraftKings and FanDuel Utility Plays - NBA DFS Lineup Picks
Al Horford - ($7,000 DK, $10,500 FD) DraftKings preferred
It feels like we all want Robert Williams (aka "Time Lord") to be a thing, but the Celtics have other ideas as they've heavily leaned on their veteran big man throughout the playoffs and in this series. He had lineup-killing clunker performances in Game 2 and Game 3 of the Eastern Conference Finals but has come up big with 30.25 and 31.25 DK points in Game 4 and Game 5 as the Celtics have looked to claw their way back into the series. His all-around game is critical against a fundamentally sound, well-coached Heat team, and I think the Celtics will continue pushing Horford to his playing time limits in Game 6.
Haywood Highsmith - ($2,000 DK) If Gabe Vincent is inactive
Highsmith's playing time explosion in Game 5 was as unexpected as anything that has occurred in these playoffs, and I'm not exaggerating when I say that. He had averaged 7.4 minutes per game and recorded four DNP-Coaches Decisions before Game 5, but he saw a whopping 36 minutes with Gabe Vincent out, and he made the most of them as he put up 24.5 DK points. He was efficient, too, shooting 6-for-9 from the field while contributing two rebounds, one assist, and two steals. Highsmith is well worth the gamble at his price tag tonight, provided we see Vincent again ruled inactive.
Grant Williams - ($3,200 DK, $7,000 FD)
I'm not a fan of playing Grant Williams, but we have to take advantage of solid value wherever we can on Showdown slates, and he projects well with the minutes he's seeing in this series. After not playing in Game 1, Williams has averaged 28 minutes per game in the Eastern Conference Finals. He has generally been underwhelming with those minutes, though he did explode for 30.5 DK points in Game 4. If we can get a median performance out of him in the 20-25 DK points range, he will be someone we will need in lineups tonight.
Others to consider (FanDuel): Robert Williams, Max Strus, Malcolm Brogdon, Kyle Lowry, Derrick White, Caleb Martin
Others to consider (DraftKings): Derrick White, Kevin Love, Cody Zeller, Gabe Vincent, Kyle Lowry, Robert Williams, Marcus Smart
Download Our Free News & Alerts Mobile App
Like what you see? Download our updated fantasy basketball mobile app for iPhone and Android with 24x7 player news, injury alerts, lineup notifications & DFS articles. All free!


NBA DFS News and Injury Alerts
More DFS Lineup Picks and Analysis