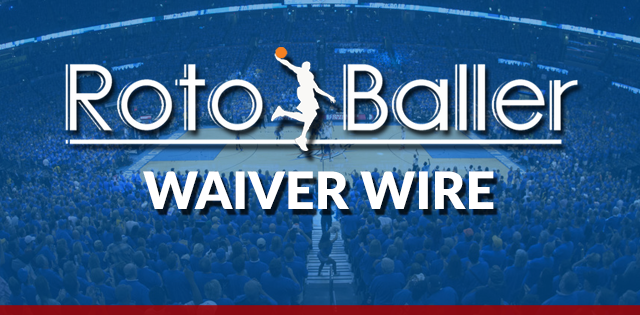 Two things I wanted to address in this intro and they both revolve around the same narrative. The Suns have been pretty spectacular given they lost on of their better players early in the season, but that suspension is over and is going to immediately impact fantasy scoring. While Deandre Ayton controls the paint like most bigs, he is lacking the defensive skill to put hi in the elite class of skilled big men. He will get their eventually, but for the rest of the season he has a lot of ground to make up. He is going to be good for boards because his size gives him the advantage in most cases, but offensively the addition of Ricky Rubio is going to do wonders for Ayton's box score.
It would be no surprise if we see Ayton extend his range and become a more complete player offensively, but defensively he has to start picking up little individual strategies from Aron Baynes. Despite Baynes also not being the most skilled player, he at least has the right mindset when he plays. He is fearless and even if he doesn't block most attempts at the rim, he contests every shot he can and Ayton needs to adapt that into his game if he wants to take the next step. Statistically, there is no real concern since Rubio is controlling the offense, but just know that he needs to improve before he is contributing in every category consistently.
Make sure to stay updated on injuries and return times, but as far as I'm concerned, these next three players will see the biggest benefit. As a reminder, for standard (10-12 team) league adds, we use a general rule of thumb of an ownership rate of under 50% on Yahoo. All position eligibility based on Yahoo leagues. If you have any questions find me in the NBA Chat Room or @HalfCourtJester on Twitter.
Editor's Note: Our friends at Monkey Knife Fight have the best, most fun, fastest growing DFS props game! It's super simple to play and to win real money. Just choose your NBA, NHL or PGA game, and make your picks! Get a 100% instant deposit bonus up to $50 using promo code: BALLER. That's $50 for free - don't miss out!
Play Now!
Free Agent Waiver Adds for Week 9
Malik Monk, PG/SG  – Charlotte Hornets

Ownership: 4%
9.1 PPG /  2.2 APG /  .433 FG% /  1.0 3MPG
Most people thought Malik Monk would be starting right now but no. Once Devonte' Graham established himself as a premier guard in the conference and the clear-cut, best player on this Charlotte team, winning took over development. It might not lead to a bunch of wins, but now that the Hornets are fairly depleted because of injuries, they are looking elsewhere for production and that means throwing Monk in with some new lineups.
With P.J. Washington and Marvin Williams both going to miss time, Cody Zeller and Bismack Biyombo will have to do double-duty when it comes to rebounding and that means players like Monk and Cody, NOT CALEB, Martin are going to see a massive increase in minutes and usage, so production should follow given that Charlotte needs help everywhere.
Troy Brown Jr., SG – Washington Wizards

Ownership 4%
 7.7 PPG /  .434 FG% /  3.7 APG / 1.1 SPG
Awkward. I thought Troy Brown Jr. would be listed as a forward since in every other fantasy basketball site in the world (exaggeration) has him listed as one. Regardless, Brown needs to be talked about in terms of how well he has produced despite playing against multiple disadvantages. He is still a budding prospect so while the efficiency isn't there, there is a ton of promise from watching him play. He is like a shorter version of Kelly Oubre during Oubre's early years. Productive and impactful, but the stats are very iffy.
With the amount of run he's getting with this team, it's pretty certain a ton of people will be eyeing his sophomore season in the league. But for now, there is almost no reason to overlook Brown is you are needing a stream for this week or next week, or just need a few extra counting stats to "buff out the edges."
Damian Jones, C – Atlanta Hawks

Ownership 6%
7.7  PPG /  4.0 RPG /  .717 FG% /  .9 BPG
It would be ideal if Damian Jones could get his blocks up to at least once a game, but without it, it shouldn't change the trajectory that he is on. With John Collins coming back, that will be Trae Young's second alley-oop option since defensively Jones and Collins play different roles. Where Collins should be an elite shot-blocker, he's not and tends to foul and get beat by more experienced defenders, seemingly never using his athleticism for defense.
Jones on the other hand, is only really an alley-oop threat on offense, while defensively he is a bit more jumpy and goes after shots. Jones plays like someone who knows he needs to play well and help the team win if he is on the court, which should complement someone like Collins and they should be able to play together, my only concern is whether or not Collins is going to be able to concede some time in the paint for Jones. For this to happen, Collins will have to go back to his rookie year role of stretching the floor, something he abandoned quickly upon entering the league.
More Fantasy Basketball Analysis
By popular demand, RotoBaller has aggregated all of our fantasy basketball NBA waiver wire pickups into a running list of NBA waiver options, so bookmark the page and check back often for updates.