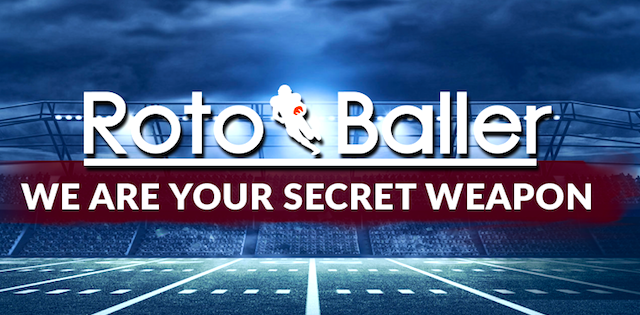 Linebackers are a very situation-dependant position in IDP fantasy football, regardless of your scoring. If you aren't on the field consistently, you probably won't produce consistently. This makes landing spot and draft capital more important for linebacker than for any other position.
With the 2019 NFL Draft in the books, we can finally take a look at which players landed in favorable situations and stand to make an immediate impact for your dynasty IDP fantasy football teams and which players may have name value but no clear path to production.
The 2019 NFL Draft was about as unpredictable as any draft in memory, so linebackers are moving all over the board for dynasty IDP rookie rankings. Let's take a look at some of the big movers after the NFL Draft.
Editor's Note: Get any full-season NFL Premium Pass for 50% off. Our exclusive In-Season Lineup Tools, Lineup Optimizer and over 150 days of Premium DFS Research.
Sign Up Now!
Devin White, Tampa Bay Bucs & Devin Bush, Pittsburgh Steelers
This is sort of cheating. These guys were the consensus top two linebackers before the NFL Draft. They both were selected in the first round. They both went to decent landing spots. Neither of them really rose or fell, but they solidified themselves at the top of this IDP linebacker class.
Devin White was selected at pick five by the Tampa Bay Buccaneers, and Devin Bush was selected at pick ten by the Pittsburgh Steelers. While draft capital technically gives Devin White the edge here, it isn't significant enough of a difference to really move the needle much.
Personally, I prefer Devin Bush's landing spot with the Steelers. Bush is walking into a situation in Pittsburgh with very little competition for tackles. He has the chance to dominate the stat sheet with very little in the way of true tacklers on that defense.
Devin White, on the other hand, is going to have to compete for tackles with Lavonte David. Kwon Alexander fared quite well here, so it isn't anything to be truly concerned about, but Devin Bush is going to have very little resistance in his path to leading his team in tackles.
Mack Wilson, Cleveland Browns
Mack Wilson is one of the big fallers of this draft. At one point, he was considered the consensus number three linebacker in this class. He certainly had his limitations on film, but many considered him to lead the second tier of linebackers in an overall weak linebacker class.
Mack Wilson fell all the way to the fifth round where he was eventually selected by the Cleveland Browns.
Is this a death-blow to his IDP viability? No. Is it concerning? Absolutely. It's generally not good practice to bet on players with low investment from their team, especially when it comes to draft capital. IDP is almost solely based on opportunity, and opportunity comes rarely for late round draft picks, especially early in their career.
On top of that, the Cleveland Browns have established starters in Joe Schobert and Christian Kirksey. Will Mack Wilson have the opportunity to compete with them? Probably, but it is going to be an uphill battle to see the field on a team that has no pressure to get him on the field.
Stock down.
Jahlani Tavai, Detroit Lions
One of the biggest surprises of round two of the 2019 NFL Draft was the selection of Jahlani Tavai at pick 43 by the Detroit Lions. He was the third linebacker off the board, and most draft analysts had him graded as a day three prospect. Nevertheless, Detroit saw something that they liked in him.
While overall talent is important, the pressure is going to be on the Detroit Lions to get their second-round linebacker on the field early and often. Tavai was a highly scrutinized pick, so there will likely be a conscious effort to get him on the field and producing.
Tavai projects to play in the middle of the defense, good news for IDP owners, and allow Matt Patricia the flexibility to move his other linebackers around the formation. Tavai should be in a position to make an immediate impact for your IDP rosters.
He was someone that wasn't likely on your board a month ago, but he should be now. Stock up.
Blake Cashman, New York Jets
Blake Cashman was a late riser among draft analysts after testing well athletically and showing some very intriguing traits on his tape. Unfortunately for Cashman, the NFL did not agree with analysts perception of him. Whether it was related to his size, injury concerns, or they just didn't like his tape as much as some of the rest of us, the NFL let Cashman fall to the fifth round to be selected by the New York Jets.
Additionally, the Jets already have two strong starters in Avery Williamson and their recent acquisition, CJ Mosley. That is going to be a tough lineup to crack.
The Jets could potentially cut Williamson after 2019 and save themselves a good bit of cap, but that will likely depend on Cashman's development over the next year. Either way, Cashman is extremely unlikely to be fantasy relevant until 2020, if at all, unless there is a significant injury to one of the Jets' starting linebackers.
Stock down.
More NFL Draft Coverage
Check out all of RotoBaller's fantasy football rankings. Staff rankings are updated regularly for all positions and include standard formats, PPR scoring, tiered rankings and dynasty leagues.