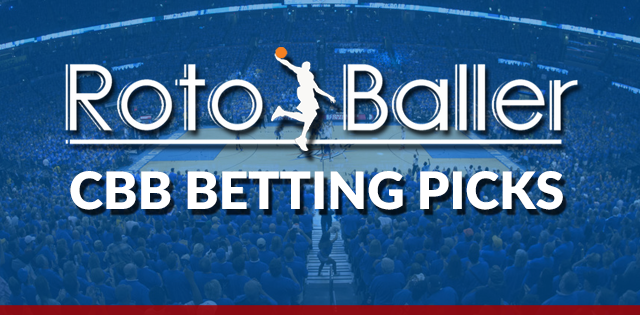 In this article every week, we'll be reviewing some of the top college basketball games of the day to see how we can beat Vegas.  Today's full slate of games features a top-25 Big East showdown and a plethora of intriguing mid-major matchups.
This past Saturday was a tough slate, but off-days are to be expected in the betting world. The name of the game is reaching 52%, otherwise known as a bettor's point of nirvana.  A 2-3 day our last time out is merely a small road bump on our own path to college hoops betting enlightenment.
Here are some of the top college basketball expert betting picks for Wednesday, January 15. Let me know your thoughts, and follow me on Twitter @fredetterline.
Season record to date: 8-6
Seton Hall @ Butler - 6:30 pm
In what should be a classic Big East brawl, the Seton Hall Pirates travel to Indianapolis to face the upstart Butler Bulldogs. Seton Hall, led by superstar senior guard Myles Powell, is ranked 18th in the latest Associated Press (AP) poll and perfect in conference play. In the team's games against ranked opponents, the Pirates have largely leaned on Powell, a 2019 honorable mention All-American, who enters the match averaging 21.5 points per game (ppg) and is one of the most creative scorers in the nation.
Butler entered the season with tempered expectations and was projected in the preseason coaches' poll to finish eighth in the ten-team Big East conference. Coach Lavall Jordan has built a cohesive unit that excels on the defensive end and has enough weapons on offense to reach its current 5th ranked position in the national AP poll. The key to Butler has sawed down foe-after-foe on its way to its current 15-1 record. However, the Bulldogs have yet to face an individual offensive talent like Powell and the team's strength of schedule, while respectable, pales in comparison to the difficult schedule that Seton Hall coach Kevin Willard has subjected his team to. This game has the feel of a final possession one-score win.
Pick: Seton Hall +5
Vermont @ Binghamton - 7:00 pm
This year's rendition of the Vermont Catamounts is arguably the most talented team to ever play in the America East conference. The team has a bona fide national star in senior forward Anthony Lamb,  a former 5-star recruit in center Daniel Giddens, and a remaining roster littered with talented shooters like Stef Smith and the Duncan brothers. This Vermont team is elite and will pose problems for a mid-level seed in March.
The Binghamton Bearcats are a young team undergoing a major rebuilding year and have lost games in blowout fashion to Massachusetts-Lowell, Youngstown State, and Cornell,  all teams that would be ten point underdogs against the Catamounts. While the Bearcats have some promising young pieces like sophomore guard Sam Sessoms, the team's leading scorer, the team is being forced to rely far too much on freshmen Brenton Mills, George Tinsley, Hakon Hjalmarsson, and Dan Petcash. Expecting young freshmen to keep the Bearcats in this tough matchup with the class of the America East is improbable.
Pick: Vermont -15
Tulsa @ East Carolina - 7:00 pm
The Tulsa Golden Hurricane are a maddeningly inconsistent team. The team has won recent home games over potential tournament teams Temple and Houston, but have not won a road game since November 30 at Vanderbilt, losing in blowout fashion along the way at Texas-Arlington, Arkansas, and Cincinnati. Tulsa, under head coach Frank Haith, has shot a dismal 32% from three-point range, ranking 212th in the nation.
When Coach Joe Dooley joined East Carolina prior to the 2018 season, he fully expected the rebuilding process to be a five-year process. The rebuild was jumpstarted when sophomore phenom Jayden Gardner first stepped on campus, and Gardner has led the way ever since. Gardner is an undersized center who is a prolific scorer, averaging 21.3 ppg, and connects at an impressive 57% rate from the field. Gardner has played a key role in helping the Pirates win six of their past seven games, including two recent conference upset wins over SMU and South Florida. With seven new junior college players, this team was expected to need some time to gel but the fans in Greeneville, North Carolina, now seemingly have an exciting team that may compete for postseason play for the first time in a long time this season.
Pick: East Carolina +3
Massachusetts-Lowell @ Maine - 7:00 pm
The Massachusetts-Lowell (UMass-Lowell) River Hawks won a program-record 15 games last season and senior forward Christian Lutete is doing his part to match that accomplishment this season.  Lutete has aided the River Hawks on their way to three road wins for the year with their eyes on a fourth in Orono, Maine.
The Maine Black Bears has been mired in a decade of ineffective play. The team last won 10 games in the 2010-2011 season. Evidently the team's lack of success and remote location has made recruiting a difficult project for head coach Richard Barron, who looked overseas to fill his roster. Senior forward Andrew Fleming is the only scholarship player from the United States, with his teammates hailing from across the globe from Australia, Canada, Denmark, England, Lebanon, Latvia, Serbia, Sweden, Turkey, and Ukraine. Unfortunately for coach Barron, the team has not yet shown signs of life, with only three wins over Division 1 teams this season, including a win over Central Connecticut State who has zero wins over Division 1 teams.
Pick: UMass-Lowell -4
Boise State @ Air Force - 9:00 pm
Boise State is a team that failed us on Saturday with a dismal performance against San Diego State. The offense was poor, and the defense could not keep the Aztecs in front of them on their way to an 18-point loss. The total in this game, 154, is the highest total that Boise State has seen this year.
Air Force recently earned a signature win over Mountain West rival Utah State, opening eyes of pundits across the nation. The Falcons have a senior-laden roster and returned over 88% of minutes played last season. Forward Lavelle Scottie is averaging nearly 15 ppg and leads the way for the Falcons' balanced attack. This total is also the highest total that the Air Force has been given this year.
Pick: Under 154
Thanks for reading, and remember to gamble responsibly.
More Fantasy Basketball Analysis