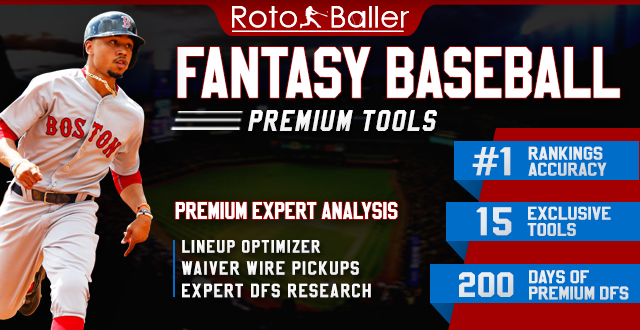 BALLER MOVE: Add in 14+ Team Leagues
OWNED IN: 8% of leagues
ANALYSIS: 25-year old Raimel Tapia was once a highly ranked prospect, and for good reason. He accumulated 13 home runs, 39 stolen bases (in 47 attempts), and an OPS of .872 in 801 AB across three seasons at Triple-A Albuquerque. Now, after a string of limited MLB samples and mixed results, Tapia has gotten off to an excellent start for the Colorado outfield to the tune of four homers, a stolen base, and a slash of .298/.340/.585. It might be important to mention that of those four HR, one happened to come inside the park, and Tapia has also clubbed a league-leading four triples in just 94 AB this season.
It's clear that Tapia's ace in the hole is his speed, and at 28.3 feet per second in measured sprint speed, he appears easily capable of sustaining his .393 BABIP. He may strikeout often (29%) and walk little (6%), but his quality of contact on batted balls has made considerable strides since the start of 2019. He has been producing career-best figures of 30.8% for hard contact with a surprisingly potent 10.8% soft contact, which has worked in conjunction with his natural speed to produce his .287 ISO. 30.8% hard contact might not seem like anything world-beating, but for a guy that can run like Tapia, it goes an extremely long way in Coors Field (the epitome of a hitter-friendly park). Even with the strikeouts, this guy is just too good at running the base-paths to not continue reaching base with regularity; and this mix of triples, home runs, and steals gives us flashes of Ketel Marte. P.S. Happy Mothers Day to all.
Check out RotoBaller's entire fantasy baseball waiver wire pickups and sleepers list, updated daily!