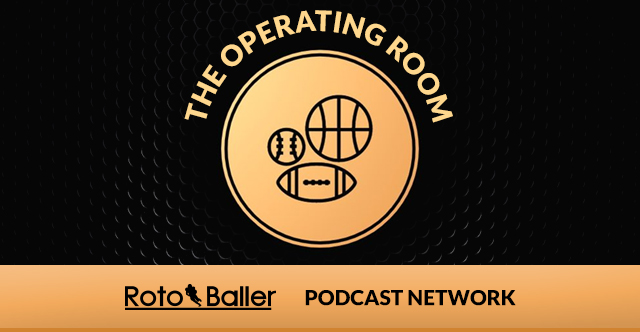 What Appears In This Article?
hide
Kev Mahserejian (@RotoSurgeon) is joined by PFF/Football Absurdity analyst, Mike Valverde (@RFLRedzone) to break down the Week 7 NFL slate and give their notable takeaways for fantasy football moving forward.
Be sure to also tune into RotoBaller Radio on SiriusXM (channel Sirius 210, XM 87) - every weekday morning between 6-7 AM ET, Saturdays from 7-9 PM, and Sundays from 7-9 PM.
You can also find new weekly shows on YouTube, Spreaker, Spotify, iTunes, and on the site under RotoBaller Radio podcasts.
Editor's Note: Our incredible team of writers received 13 award nominations by the Fantasy Sports Writers Association including Baseball Writer of the Year, Football Writers of the Year, Golf Writer of the Year and many more! Be sure to follow their analysis, rankings and advice all year long, and win big with RotoBaller!
Read More!
Week 7 Takeaways feat. Mike Valverde
Thanks for listening to today's episode! Be sure to tune in throughout the week, and to also follow RotoBaller on Twitter, YouTube, and iTunes for the latest fantasy news and analysis.
Win Big with RotoBaller in 2021!
More RotoBaller Radio Videos and Podcasts