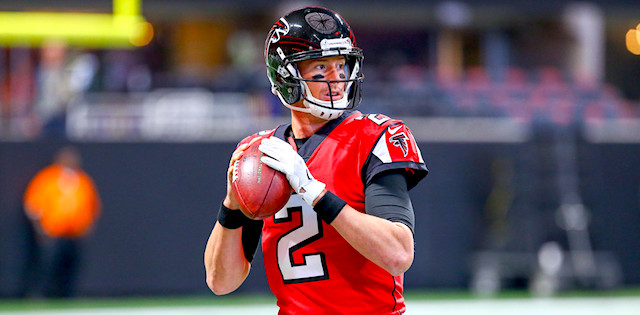 What Appears In This Article?
hide
Host Anthony Aniano of RotoBaller Radio discusses the 2019 fantasy football season and keeps you updated with all the latest news and analysis as he discuses the fantasy football draft prep season by breaking down each position.
Be sure to tune into RotoBaller Radio on SiriusXM (channel Sirius 210, XM 87) - Monday through Friday from 6-7 am ET, Saturdays from 7-9 pm ET and Sundays from 8-10 am ET.
You can also find new weekly shows on BlogTalkRadio, live or on demand, and on iTunes under RotoBaller Radio podcasts.
Featured Promo: The FFPC Playoff Challenge #2 is back for the Divisional Round with a massive $100,000 grand prize and $260k total prize pool. Here's the deal: no salary cap, no draft, no pickups, no subs. Choose 8 players, and as NFL teams get knocked out so will your players, so choose your team wisely. The 1,500 entries will sell out quickly, and registrations will close on Saturday January 21st at 4:30 pm ET . Don't wait - get your team now and end your fantasy football season with a shot at $100,000!
Sign Up Now!
Fantasy Football Podcast: Quarterback Preview
Anthony looks at some NFL off-season news, free agents, top rookies and more to determine the immediate and long-term impacts for fantasy football owners. Some of the players discussed in today's episode include:
Thanks for listening to today's episode! Be sure to tune in throughout the week, and to also follow RotoBaller on Twitter, YouTube, iTunes and Facebook for the latest fantasy news and analysis. We are your secret weapon...