The Boston Bruins staved off elimination in Game Six at St. Louis and now host the Blues in Game Seven of the Stanley Cup Final.
Boston and St. Louis have battled throughout the series, leading to a depleted Boston defense and a few suspensions for the Blues. For Game Seven, it looks like the Bruins will be healthy – or healthy-ish – on the blueline, with Matt Grzelcyk expected to return and Zdeno Chara continuing to play with a full shield protecting his broken jaw. For St. Louis, suspended forward Ivan Barbashev will be back in the lineup, though rookie Robert Thomas may be out of the lineup.
Here are some angles to consider for Game Seven of the Stanley Cup Final.
Editor's Note: Our friends at Monkey Knife Fight have released the best, most fun, fastest growing DFS props game! It's super simple to play and win real money. Just choose your NBA, NHL or PGA game, and make your picks! Get a 100% instant deposit bonus up to $50 using promo code: BALLER. That's $50 for free - don't miss out!
ST. LOUIS-BOSTON
OVER/UNDERS
Patrice Bergeron UNDER 4.5 SHOTS + BLOCKS – Bergeron erupted last game for six shots on goal, the first time in the series that he went for at least five combined shots plus blocks. He's the type of player who could rise to the occasion in Game Seven but that big number has been tough to hit and if the checking is even tighter then it could be more difficult for Bergeron to get there.
Vladimir Tarasenko UNDER 0.5 GOALS – The safe play for any goals prop is to take the under because goals are really hard to get and it's especially difficult to bank on them in any single game. Tarasenko is a game-breaking threat for St. Louis but also has one goal in the past four games so, while he could very easily score in Game Seven, the odds are almost always against it.
David Pastrnak UNDER 0.5 GOALS – It's probably between Vladimir Tarasenko and Pastrnak for the most gifted goal-scorers in the series and yet both have had trouble getting loose. Pastrnak scored in Game Six and it was his third goal in the past 11 games. He could very easily score in Game Seven but do you really want to bank on that?
Brad Marchand UNDER 0.5 ASSISTS – Boston's big line is starting to show some signs of life at even strength and they remain dangerous on the power play, but Marchand has assists in 11 of 23 playoff games, including four of the past nine, which isn't enough to like his chances in Game Seven.
Alex Pietrangelo UNDER 4.5 SHOTS + BLOCKS – As well as Pietrangelo is playing, that's still a significant number to hit. He has averaged 3.83 shots plus blocks per game in the Final, with a mere two blocked shots in the past four games.
Colton Parayko UNDER 3.5 SHOTS + BLOCKS – Parayko plays a big role on the Blues defense but he's not accumulating a ton of stats in the process. He did combine for four shots plus blocks in Game Six but had three or fewer in five of his previous six games.
Ryan O'Reilly OVER 0.5 ASSISTS – Making a late bid for the Conn Smythe Trophy as Playoff MVP, the Blues center has tallied six points in five games against Boston and that includes an assist in three of the past four games.
Torey Krug OVER 0.5 ASSISTS – Boston's best puck-moving defenseman has assists in three of the past four games and is as good a bet as any defenseman in the series to get involved offensively.
RAPID FIRE
Ryan O'Reilly -0.5 points vs. David Krejci – O'Reilly has been a beast in the Final, putting up seven points in the series while Krejci has struggled – his assist in Game Six was his only point in the Cup Final – and if the Blues are going to take Game Seven, they probably need O'Reilly to lead the way.
Alex Pietrangelo +0.5 shots + blocks vs. Patrice Bergeron – The edge went to Bergeron in Game Six, but over the course of the series, Pietrangelo has nearly as productive as Bergeron. Through six games, Bergeron has 25 shots plus blocks and Pietrangelo has 23. Getting an extra half in Pietrangelo's favor works in your favor.
David Pastrnak +0.5 points vs. Brad Marchand – They are both great players and tend to set each other up quite a bit, as they did in Game Six, with each assisting on the other's goal. So, take Pasta plus the half point and figure that Marchand will have to get a little lucky to produce without Pastrnak getting in on the play.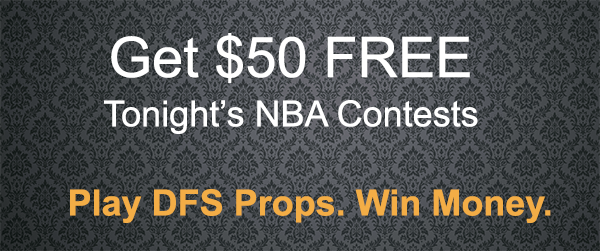 More Fantasy Hockey Analysis