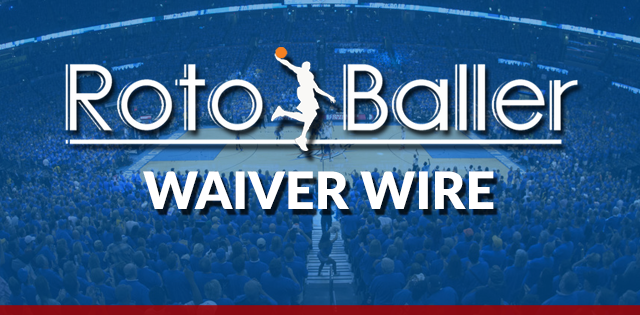 BALLER MOVE: Add In 12-Team Leagues
OWNED IN: 15% of leagues
ANALYSIS: The Milwaukee Bucks are the team of the season, yet no one seems to be aware of it. The Bucks are already leading the NBA with a 37-6 record and a .860 winning percentage (three games over the second-best Lakers). They have the reigning MVP in Giannis Antetokounmpo, and a great second-fiddle in Khris Middleton. Even with all of those ingredients, the Bucks still feel bland. The main reason, I have to think, is that they are sharing the success between all of their players and each and every one of them is contributing his part.
Enter Donte Divincenzo. As a half-time starter (39 games played, 20 starts), DiVincenzo has only topped a 20% usage rate eight times this season. Even with that low share of possessions being finished by him he's still averaging 8.9 ppg, 4.5 rpg, 2.3 apg, and 1.5 spg against just 1.2 turnovers on 22.7 minutes of run per night. Those numbers are low, but added together in a silly math operation they would yield a result of 17.2 combined points that are almost equal to his minutes and thus make a good ROI bet.
DiVincenzo is in a select group of just three players averaging at least an 8-4-2 line in fewer than 23 minutes of playing time and the other two are big men: DeAndre Jordan and Frank Kaminsky. Donte is one of the most important players of Milwaukee's second unit and given how the team operates on the court his impact will always be there. He's also raised his points-per-game lately averaging 13.3 in his last six games coming off the bench and hitting two or more threes in four of them.
By popular demand, RotoBaller has aggregated all of our fantasy basketball NBA waiver wire pickups into a running list of NBA waiver options, so bookmark the page and check back often for updates.