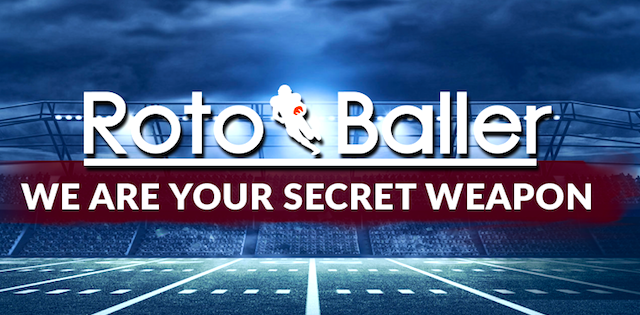 BALLER MOVE: Add in 14+ Team Leagues
OWNED IN: 0% of leagues
ANALYSIS: The turns this league could take… Just after being released by the Giants in Week 4, Bennie Fowler was re-signed by the team after Sterling Shepard went on the concussion protocol to add depth to the wide receiver position. And only six days later, Fowler played for the Giants in their Week 7 matchup against Arizona to have his second-best game of the season.
The Giants have been ravaged by injuries and suspensions all season long. Shephard's two concussions added to Golden Tate's suspension, and lately to Evan Engram's and Saquon Barkley's injuries. On top of that, New York changed quarterbacks after two weeks, moving from Eli Manning to Daniel Jones. That last move didn't do any good to Fowler, though, as he went from having two games of five and 10 targets, 40 and 51 yards, to two in which he was only targeted three and two times for five and three yards respectively. Fowler went from scoring 9.0 and 12.1 fantasy points (average yet not terrible) to scoring just 1.5 and 1.3 points under Jones (terrible and unrosterable).
Then, after missing two weeks, Fowler came back in Week 7 to the tune of 35 receiving yards on four catches (five targets), finishing with 7.5 points in his box. That, again, is nothing to be super proud of, but it was enough for someone coming back from a two-game absence as a free agent. Once Shephard comes back and both Engram and Barkley function at their 100% again it will probably be hard to see Fowler featured a lot. In deep leagues, though, he could still find a spot on your roster. If you have to line up multiple players at the Flex position and are thinking of playing matchups, next week's against Detroit should be a good one for Fowler considering the Lions rank just 24th in fantasy points per game gave up to WRs this season.
Check out RotoBaller's famous fantasy football draft sleepers and waiver wire pickups list, updated regularly!