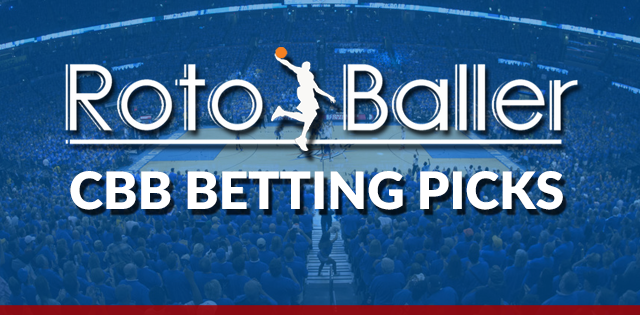 In this article every week, we'll be reviewing some of the top college basketball games of the day to see how we can beat Vegas.  Today's slate of games includes title contenders like Duke, Louisville, and Gonzaga, and a host of mid-majors with plenty of profitability chances for the average bettor.
With a 3-2 record on Wednesday, the season record improves to 11-8.
Here are some of the top college basketball expert betting picks for Saturday, January 18. Let me know your thoughts, and follow me on Twitter @fredetterline.
Season record to date: 11-8
Louisville @ Duke - 6:00 pm
The Louisville Cardinals entered the 2019-2020 season with plenty of preseason expectations under head coach Chris Mack. Mack's tenure has been a smashing success thus far, with a much quicker-than-expected turnaround. that now has the Cardinals as one of the top teams in the ACC. Louisville was extremely fortunate to win its most recent game out at Pitt, thanks to a phantom over-the-back call that Jon Rothstein of CBS Sports called "an abomination." The Cardinals appear to be in the top tier of ACC teams with Duke and Florida State this year, but have been unimpressive in conference play and will enter a hostile environment in Durham, North Carolina.
The Duke Blue Devils were similarly unimpressive in their most recent game, the first loss at home against Clemson ever. The Cameron Indoor Stadium will once again be rocking for this Saturday evening nationally televised game against the 11th ranked team in the Associated Press (AP) Poll. Duke enters the game ranked 3rd. If Duke can contain Louisville star junior forward Jordan Nwora, this game could get out-of-hand early.
Pick: Duke -7
McNeese State @ New Orleans - 7:00 pm
The Southland Conference is one of many that has turned its preseason rankings upside down. McNeese State enters this matchup with a 3-3 record in conference play, including wins over projected bottom-feeders Northwestern State and Incarnate Word. The glaring issue with the Cowboys is their dismal road performance, where they have won only 2 road games versus Division 1 opponents.
The New Orleans Privateers have been disappointing this season. The Southland Conference media picked the Privateers to win the conference in the preseason poll and are still waiting for the talent to come together. Head coach Eric Slessinger has a star senior go-to guard in Bryson Robinson, a talented player who has scored double figures in every game this season. The Privateers have one of the more talented teams in the conference and a home game against a middle-of-the-pack foe should be a great opportunity to start turning this season around.
Pick: New Orleans -1
Albany @ Stony Brook - 7:00 pm
The America East Conference is clearly led by Vermont, but a triumvirate of teams vying for the title of second-best in the America East Conference. Albany is 3-0 in conference play and is on a recent four-game winning streak. The Great Danes did not challenge themselves in non-conference play and Coach Will Brown's team now travels on the road to face the best America East opponent this season. Sophomore guard Cam Healy is a budding star and is a prime candidate to replace Vermont senior forward Anthony Lamb as the face of the conference in the coming years.
The Stony Brook Seawolves are fresh off a road loss at Hartford and are seeking a bounceback win against the undefeated-in-conference Albany Great Danes. Stony Brook has been a revelation under new head coach Geno Ford, who replaced Jeff Boals this offseason after Boals left for his alma mater Ohio.  Entering their January 11th bout with Hartford, Stony Brook had covered seven consecutive games and have been a force against the spread on the year, posting a 13-5 record against-the-spread (ATS). Stony Brook is likely the conference's best chance at dethroning Vermont and expecting the Seawolves to bounce back at home is reasonable, considering their 5-1 record at the Island Federal Credit Union Arena, however, this line feels a bit too high for a team that has gone under the posted total in ten of eighteen games.
Pick: Albany +9
Virginia @ Georgia Tech - 8:00 pm
The defending champions' defense has been stout again this year, led by sophomore guard Kihei Clark and senior forward Braxton Key. In ESPN's Joe Lunardi's latest bracketology, Virginia is in serious danger of missing this year's tournament because of a recent three-game skid with losses to Boston College, Syracuse, and Florida State. Before this recent stretch, coach Tony Bennett's team was playing at a high level, something he will need to get the team back to that level of play if they want to be playing meaningful games in March. With the elite defensive level of play, the floor is very high for Virginia.
Georgia Tech entered the season with extremely low expectations that they have exceeded in the early going. The team notched wins over UNC and NC State. UNC though was missing star guard Cole Anthony, a player that UNC has looked hopeless on offense without. Coach Josh Pastner brought in a talented transfer guard Bubba Parham from VMI, but the team has had offensive struggles with the total going under in eleven of sixteen games, a number that bodes well for the Virginia Cavaliers.
Pick: Virginia PK
Brigham Young (BYU) @ Gonzaga - 10:00 pm
For years, BYU has found itself perpetually fighting for second place in the West Coast Conference (WCC), solidly behind Gonzaga, but ahead of the remaining WCC teams in a tier with Saint Mary's. This season has been one of much change for the Cougars, with longtime head coach Dave Rose retiring in the offseason. The school had a limited pool of candidates - school policy requires athletic head coaches to be active members of the Mormon church - but the school was able to find and make a great hire in former Utah Valley head coach Mark Pope. The team recently got star forward Yoeli Childs back from a strange suspension that the NCAA levied for Childs filling out his NBA draft declaration paperwork incorrectly last year. BYU is on an ATS tear by covering eight of their last nine games.
Coach Mark Few has done the best job in America by transforming Gonzaga into a year-in, year-out powerhouse. This year's juggernaut is 18-1 and ranked first in the country by the latest AP poll. The Bulldogs have performed better ATS on the road than at home this season. Coach Few had the team fully prepared its last time out, by covering a 20-point spread handily in a 104-54 beatdown of the upstart Santa Clara Broncos. BYU is looking more and more like the second-best team in the WCC and if Gonzaga isn't fully prepared then BYU is the exact type of team that could take them by surprise with a strong game from Childs.
Pick: BYU +13
Thanks for reading, and remember to gamble responsibly.
More Fantasy Basketball Analysis