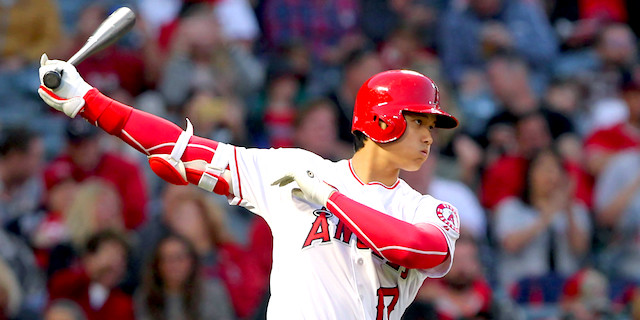 September can be a weird month for fantasy baseball. More often than not there are only a handful of owners really fully focused at that stage. Unfortunately by that stage of the season no matter what your league rules at least a couple of owners will be out of contention and their focus will have drifted elsewhere. Even for those who are still in contention, September can end up being somewhat of a forgotten month in the fantasy baseball realm. With the football season starting and many actual baseball teams having no hopes of the playoffs, impressive finishes to the season can be completely forgotten by many. However, identifying who finished the season strong and trying to identify potential reasons why they did could give a big leg up in 2019.
A good example is at this time last year the talk was about Tim Anderson and his superb stolen base numbers in September of 2017. Owners who took note of that finish and drafted Anderson a little higher than others might expect were rewarded with a strong start to the season. Unfortunately, due to injury and general lack of ambition in Chicago that form did not carry on through the season. However, in other circumstances, Anderson may have been a valuable performer last year, and by utilizing the stats from 2018 fantasy players would have been able to identify that. Naturally, you are working with small sample sizes and a six-month break since that performance, but there are reasons to believe those performances could be indicative of success in the following season.
Let's take a look at some September 2018 success stories who could be in line for a breakout year in 2019.
Editor's Note: Get any full-season MLB Premium Pass for 50% off, with exclusive access to our season-long articles, 15 in-season lineup tools and over 200 days of expert DFS research/tools.
Sign Up Now!
Luke Voit (1B, NYY) - ADP: 175.38
In the space of a couple of months at the end of 2018, Luke Voit went from a fading first base prospect with a mediocre short first stint in the majors to a legitimate starting MLB first baseman. His late-season hot streak started in August, where he hit four home runs with a .333 batting average in 49 plate appearances. It then continued into September where he hit an impressive 10 home runs and maintained that .333 batting average through another 99 PA. Can he carry over that form into 2019?
Of course, it is extremely unlikely that Voit carries on in exactly the vein he finished 2018. Continuing to have a 40.5% HR/FB rate and a .350 ISO would be expecting a lot, to say the least. Especially given he never had that impressive of a power profile in the minors. However, there is a reason for optimism. Voit does not qualify for the Statcast leaderboards due to his relative lack of PA, but if he did he would have placed joint eighth in average exit velocity, matching the output of J.D. Martinez. Additionally, if we just look at his average exit velocity on fly balls and line drives, he would also have ranked 21st, this time right behind J.D. Martinez.
Those exit velocity numbers demonstrate that Voit is a legitimate power threat in 2019. If he is the everyday first baseman in New York, 30 home runs are extremely possible. Additionally, his expected batting average last season was .296, demonstrating that while that .333 mark from last season may not be repeated he is unlikely to suddenly bottom out with a batting average in the low .200s. Finally, there has also been a suggestion from his manager, Aaron Boone, that he could hit clean up to start the season. If he is hitting in that spot all season then he has the potential to put up a combined 200 runs and RBI in 2019.
You could legitimately make a case that Ohtani really broke out last year when he hit 22 home runs in just 367 PA. However, his draft day value is massively undervalued compared to the results he could give you in 2019. This was emphasized by a strong September finish in which he hit seven home runs and had a .310 batting average. To some extent, the September performance was just an extension of a strong August, but it outlined his potential to be a 30-plus home run hitter in 2019.
Over the course of the entire season, Ohtani ranked third in average exit velocity on fly balls and line drives at 97.8 mph. If we narrow it down to just fly balls and line drives in the month of September, the average velocity jumps to 99 mph. It wouldn't move him up the leader board but it groups him more tightly with the likes of Joey Gallo and Giancarlo Stanton, while separating him from the rest of the pack.
The most interesting thing about Ohtani's September performance is actually that both of his home runs against left-handed pitchers came in that month. In addition, he hit for a season-best .297 batting average against left-handed pitchers in September. That flash of success against left-handed pitchers suggests there is potential for Ohtani to become an everyday DH in 2019. If that happens then 35-40 home runs at a more than reasonable batting average in the .270-.280 region is more than possible. In addition, when he is in the lineup he will likely hit in the middle of the Angels lineup so could contribute around 180 combined runs and RBI in 2019. Ohtani could be an absolute steal in 2019 if he can repeat his September success against left-handed hitters and stay healthy enough to stick in the lineup.
2018 was a mixed year for Piscotty. On one hand, he lost his mother to amyotrophic lateral sclerosis in May but it was also the best season in his major league career. In all, Piscotty hit 27 home runs with a .267 batting average in 605 PA. However, the month where it all really clicked was September, when he had eight home runs and returned a .310 batting average in 99 PA. In separate months in 2018, Piscotty either hit eight home runs or hit for a .300 batting average, but September was the first time in 2018 that he put it all together.
September, saw Piscotty produce an average exit velocity above his yearly average, on both all batted ball event and specifically on fly balls and line drives. Even so, the value is nothing to get excited about as even the increased number would have only just put Piscotty slightly inside the top 100 for average exit velocity on the year. However, the most interesting thing from a fantasy point of view is the .300-plus batting average that Piscotty returned in September. Intriguingly, his expected batting average for that period was .490 so his final numbers may actually have been slightly shortchanged compared to the contact he was making.
At age 28, Piscotty is now in the prime years for a baseball player. Additionally, he will be able to focus all of his attention on his on-field performance. Piscotty has demonstrated the ability to hit 25-30 home runs and flashed the potential at the end of last season to have a batting average closer to .300 than he produced in 2018. At his current ADP, Piscotty could be a wonderful bargain this season.
More 2019 MLB Breakouts