Time is running out on the NHL season so teams are fighting for their playoff lives and that is certainly a factor in Sunday's action.
The most compelling game goes in Carolina, where the Hurricanes host the Montreal Canadiens. The Hurricanes and Canadiens hold the last two wild card spots in the Eastern Conference playoff race. The Canadiens are three points up on Columbus for the last spot, and the Blue Jackets have a game in hand, but that gap would tighten quickly if the Canadiens lost in regulation at the Hurricanes and the Blue Jackets could earn a win at Vancouver. The Canucks are still alive, but six points out, so they're facing a desperate situation too.
Even the Philadelphia Flyers, seven points out with seven games to play, are not likely to earn a playoff berth, but they aren't eliminated from contention yet, so they're playing to win at home against the Washington Capitals.
It's close in the Western Conference race, too, as the Arizona Coyotes are one point behind the Colorado Avalanche for a wild card spot. The Coyotes are at the Islanders while the Avalanche welcome the Chicago Blackhawks, who are longshots, but still in the race, six points back.
Here are some individual angles to consider before puck drop Sunday, starting with the Capitals Flyers game at 12:30 ET.
Editor's Note: Our friends at Monkey Knife Fight have released the best, most fun, fastest growing DFS props game! It's super simple to play and win real money. Just choose your NBA, NHL or PGA game, and make your picks! Get a 100% instant deposit bonus up to $50 using promo code: BALLER. That's $50 for free - don't miss out!
WASHINGTON-PHILADELPHIA
RAPID FIRE
Alex Ovechkin – 0.5 shots + blocks vs. Radko Gudas – Ovi is putting up better than four shots per game and, perhaps a little surprisingly, adds 0.5 blocks per game. The shots seem like a safe bet most games, so that puts a lot of pressure on Gudas, who is averaging 1.8 shots and 1.7 blocks per game. Gudas is often underrated as a contributor but getting matched up against the most prolific shooter of this generation is not the best for him.
Nicklas Backstrom +0.5 points vs. Claude Giroux – As good as Giroux is, and he's scoring just over a point per game on the road this season (38 points in 37 games), Backstrom is every bit as productive, putting up 40 points in 36 home games, so getting the extra half point with Backstrom is the play to make.
ARIZONA-ISLANDERS
OVER/UNDERS
Mathew Barzal UNDER 0.5 ASSISTS – The Islanders' sophomore center has not been as productive as he was during his rookie campaign and has recorded assists in just three of his past 17 home games.
Oliver Ekman-Larsson UNDER 0.5 ASSISTS – Arizona's star blueliner has managed an assist just twice in his past 14 road games; it's tough to buck that trend.
MONTREAL-CAROLINA
OVER/UNDERS
Teuvo Teravainen OVER 0.5 ASSISTS – Carolina's skilled winger is heating up, with 18 points in his past 14 games, which includes recording assists in five of his past six home contests.
Max Domi UNDER 0.5 GOALS – In most cases, it's difficult to count on a player scoring a goal in a single game, but especially so under these circumstances – Domi has counted a goal in just three of his past 23 goad games.
COLORADO-CHICAGO
OVER/UNDERS
Brent Seabrook UNDER 4.5 SHOTS + BLOCKS – That's a significant number for any defenseman, let alone one that is seeing reduced ice time. In his past 20 home games, Seabrook has recorded at least five shots plus blocks just seven times.
RAPID FIRE
Nathan MacKinnon +0.5 points vs. Patrick Kane – It's not like this one is an easy touch, going against Kane in Chicago, but the Blackhawks winger is putting up 1.38 points per game at home. That's really good, better than MacKinnon's 1.16 points per game on the road, but not worth giving up the half point required.
COLUMBUS-VANCOUVER
OVER/UNDERS
Seth Jones OVER 4.5 SHOTS + BLOCKS – The Blue Jackets blueliner is a good pick here, not only because he has recorded at least five shots plus blocks in seven of his past nine road games and is facing a shaky Canucks squad, but also because Jones contributes in both facets, recording multiple blocks in five straight games.
Bo Horvat UNDER 0.5 GOALS – As well as Horvat is playing, and he has nine points in the past seven games, he has scored a goal in eight of the past 20 home games.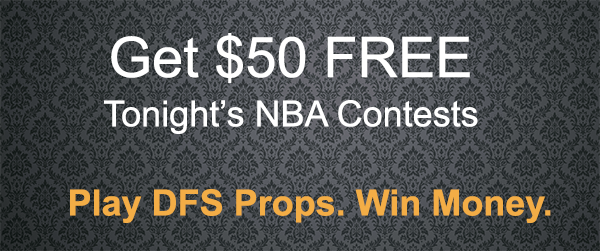 More Fantasy Hockey Analysis